It's that time between autumn and spring; it's winter. It's that time of the year when the cold ravages like a snow princess, and you are packed and ready to seek comfort in the warm regions.
Most people think of Africa or the Caribbean islands to seek that glorious place of sunshine and moderate temperatures. Few think of Europe because the season is here, and everyone fears being iced.
It's surprising to hear that, even in the winter, few places in the northern hemisphere are as warm as the sun.
European Winter: Warmest Places in Europe in December/January
Winter in Europe can be quite cold – "too cold to handle," except for the love of snow. Snow means ski resorts and other sports activities like sledding down the hills, which are favored by the availability of snow. The season offers snow in large abundance, making the whole place look like a white, woolly playground.
In some places, winter comes with a dress code; scarves, mittens, thick jackets, and mufflers because it can be quite cold to play outside like it's summertime. It's also when kids and adults build imaginary snowmen in different sizes and shapes around their places.
Some places could be more fun with snow sculptures and layered clothing. They have less snow but are still quite cold, unlike places like Norway, Sweden, Finland, and some parts of Russia. These areas (UK, Netherlands, France, etc.) still get to enjoy the fluffy era, but a little less than normal.
Look at these 10 lovely European places to bask in the sun under the parasol and with a cup of pina colada in one hand, staring into the beauty of mother nature radiated by the sun's rays.
Here are the 10 warmest places in Europe in winter that offer a little moderate weather for comfort and still, a sign of winter in its mix;
Malaga, Spain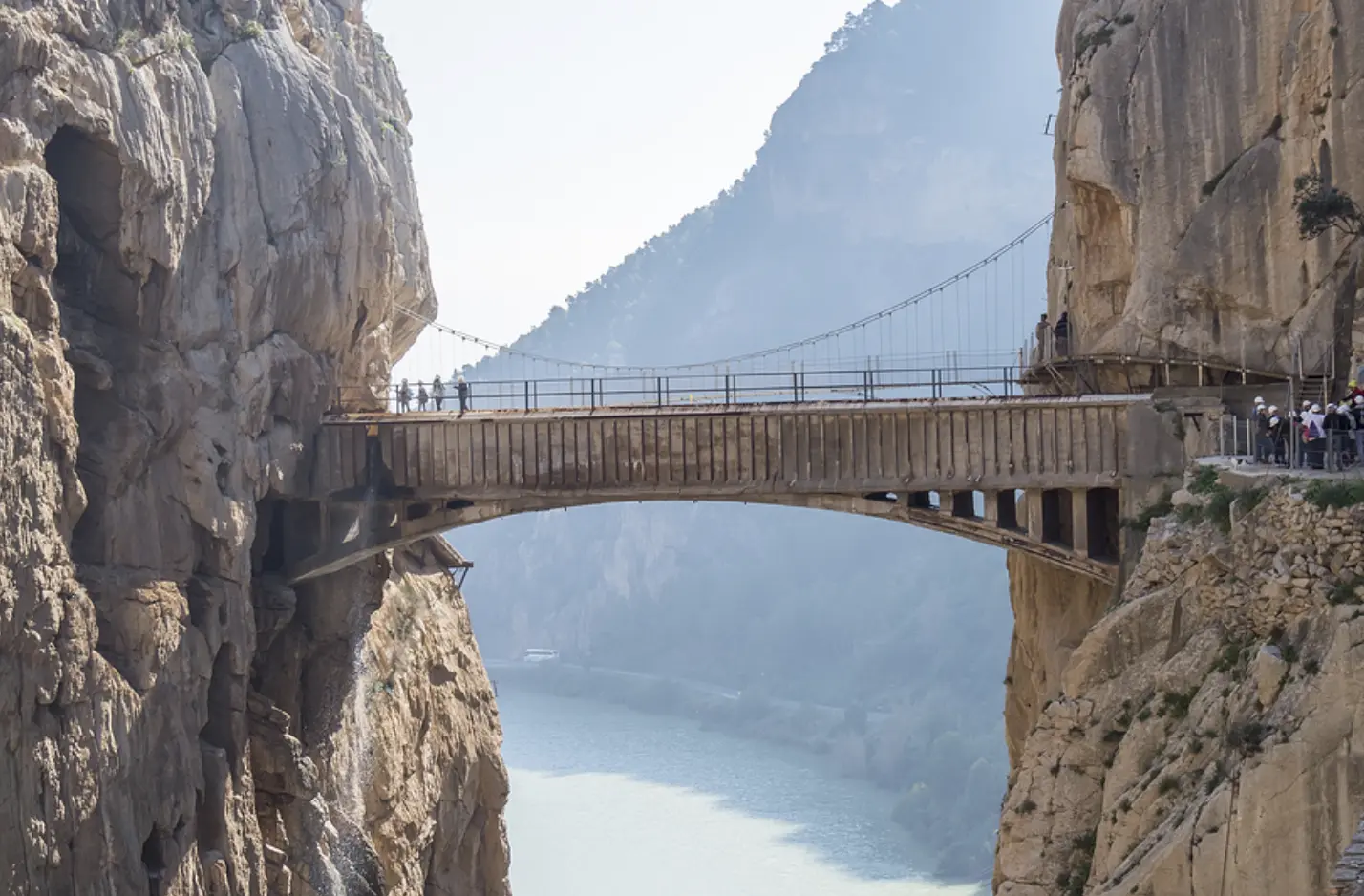 Sitting on the south coast of Spain and protected from the ravaging winds of winter by the Sierra Nevada Mountain range, Malaga enjoys a quite moderate temperature during the winter.
On average, the temperature in Malaga is around 17 degrees Celsius and between 7-9 degree Celsius during the night in the winter season.
This location is far more interesting because winter is like a break from the normal weather conditions in Picasso (Malaga). The place enjoys more than an average number of sun days, with about 320 days of beautiful sunshine.
On every occasion, the temperature of this region could be as high as 20 degrees Celsius, thus setting you up for a nice swim in the ocean if you fancy that sort of excitement or may lie on the sands to sunbathe.
With that being said, about the lovely end of Spain to the south, what makes it more interesting for the average tourist? You know how busy the streets of NYC are during the close of office hours. Yes, that is some sight but worry not because backpackers worldwide have some interesting conclusions about Malaga.
If you ever fancy a less crowded time to visit this beautiful city, winter is the right time to get your gear and explore this lovely place.
Malaga is known to serve multitudes of tourists during the summertime, but from observations, fewer people visit during the winter period making it the absolute best time for the less-crowded-private-quiet tourists.
You can pack some pair of ski boots, gloves, and goggles and enjoy the relishing experience of skiing in the Sierra Nevada Mountain range. Sierra Nevada is about 2 hours from the Malaga airport and one of the highest points on the continental slope of Spain. The resort welcomes less experienced ski tourists with a gentle slope to take down the beauty sitting aloft on the Mediterranean Sea.
Other things to do in Malaga include a visit to the Museo Picasso to feed the eyes with the over 300 works of the legendary artist Picasso. You can also take a daring hike to El Caminito del Rey or a city tour with the electric tuk-tuk exclusive for you and your loved ones.
Sicily Italy
Sicily is another fantastic European destination to visit in the winter, particularly from December through February. Sicily is warm in the winter because it is home to Mount Etna, the most active volcano. There are reasonable days of sunshine, but the night can sometimes get cold at around 6 degrees Celsius.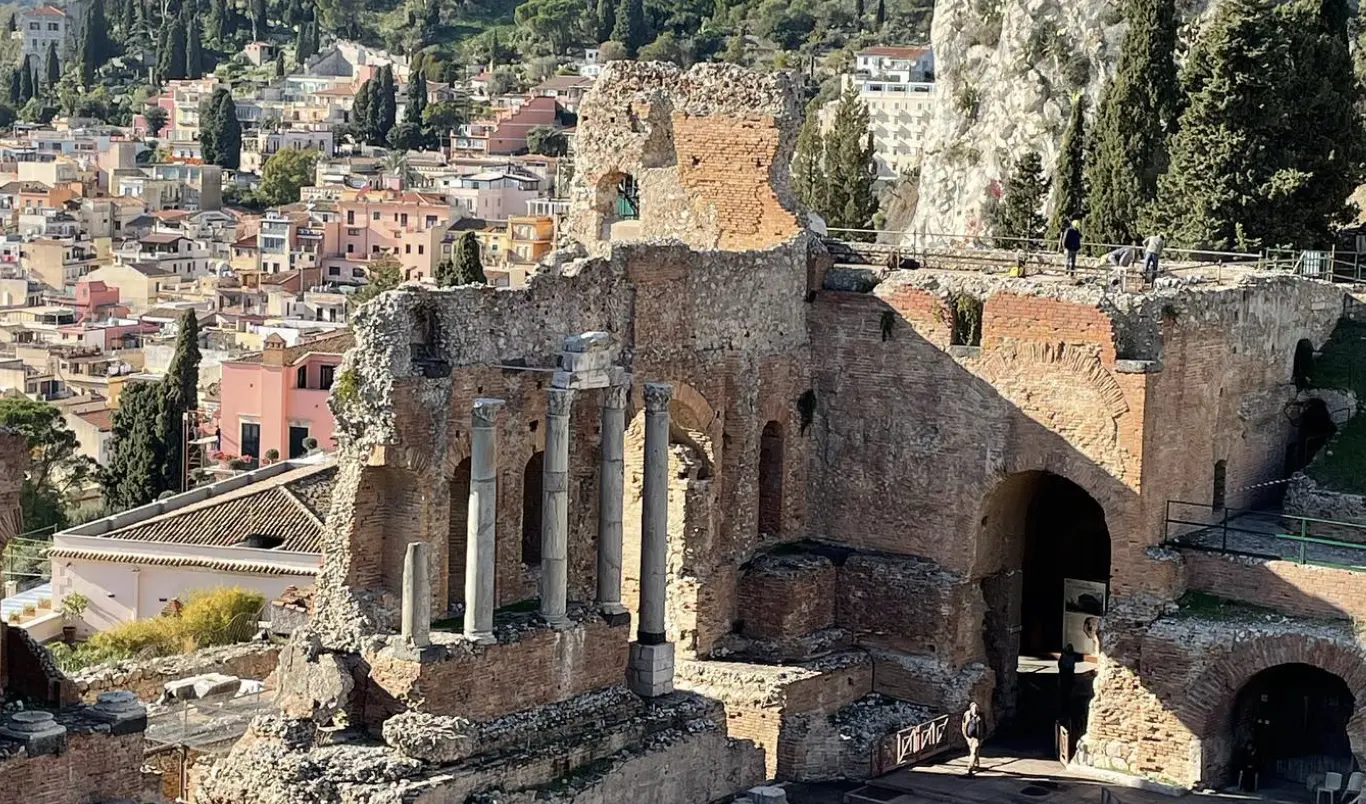 You might be quickly disappointed in the promise of a warmer environment, and that's because the weather changes quite quickly in Sicily, which is still a great place to backpack and tour.
One of the most daring things you can do, just like in Malaga, is ski Mt. Etna, one of the most popular ski challenges on most people's bucket lists. Skiing on Mt. Etna offers a great experience, and you won't be disappointed if you pack those ski boots and other costumes.
What's Christmas without a visit to Sicily? One of the great benefits of the winter months in Sicily is the low cost of things and expenses. You can visit the Christmas markets in Palermo and Catania for a beautiful holiday experience.
Lastly, don't be surprised if the city boasting large religious festivals like the Martedi Grosso and Festa di Sant'Aganta is empty during winter.
Still, you can rent a car to cut costs and explore the villages that line this incredible island.
Tenerife, Canary Island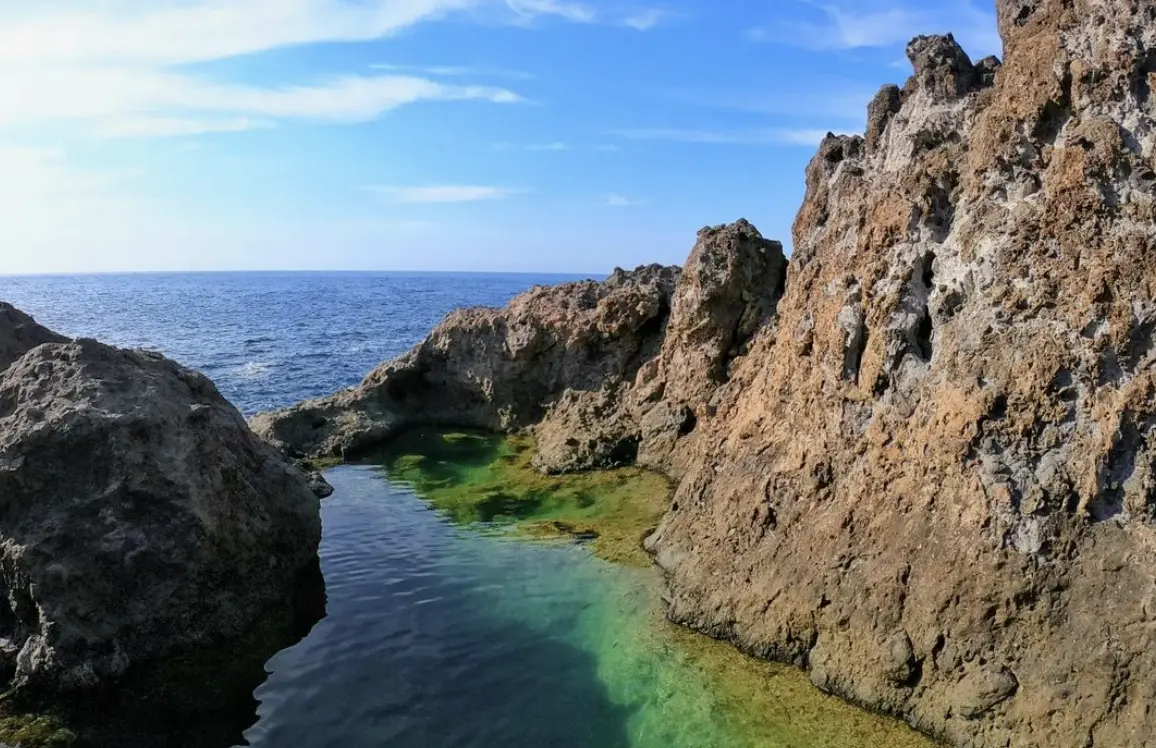 At about 200 kilometers off the coast of Africa is the largest of Spain's Canary Islands.
The average temperature from December to February is around 20 degrees Celsius, and you will likely experience an average of 4 days of rain and 6 hours of daylight.
When packing for the Island, you must consider clothes you can layer to keep you warm outside and accessible to strip off while inside. You also need to plan for the windy and breezy moments on the Island by bringing along windproof jackets.
Other essential items are a refillable bottle, sunscreen, bathing suits, some beach footwear, and wetsuits.
Tenerife is home to unique things to do and adrenaline-thrilled experiences. Among the things to do in Tenerife is surfing the big waves usually seen during the winter months. You can also windsurf and, if you're lucky, watch the Spanish Windsurfing Championships at El Medano.
Nature is well represented on this Island. Tenerife offers a beautiful view of dolphin and whale watching that you can feed your eyes on either on the Catamaran Whale Watching Tour or elsewhere.
Fuerteventura, Canary Island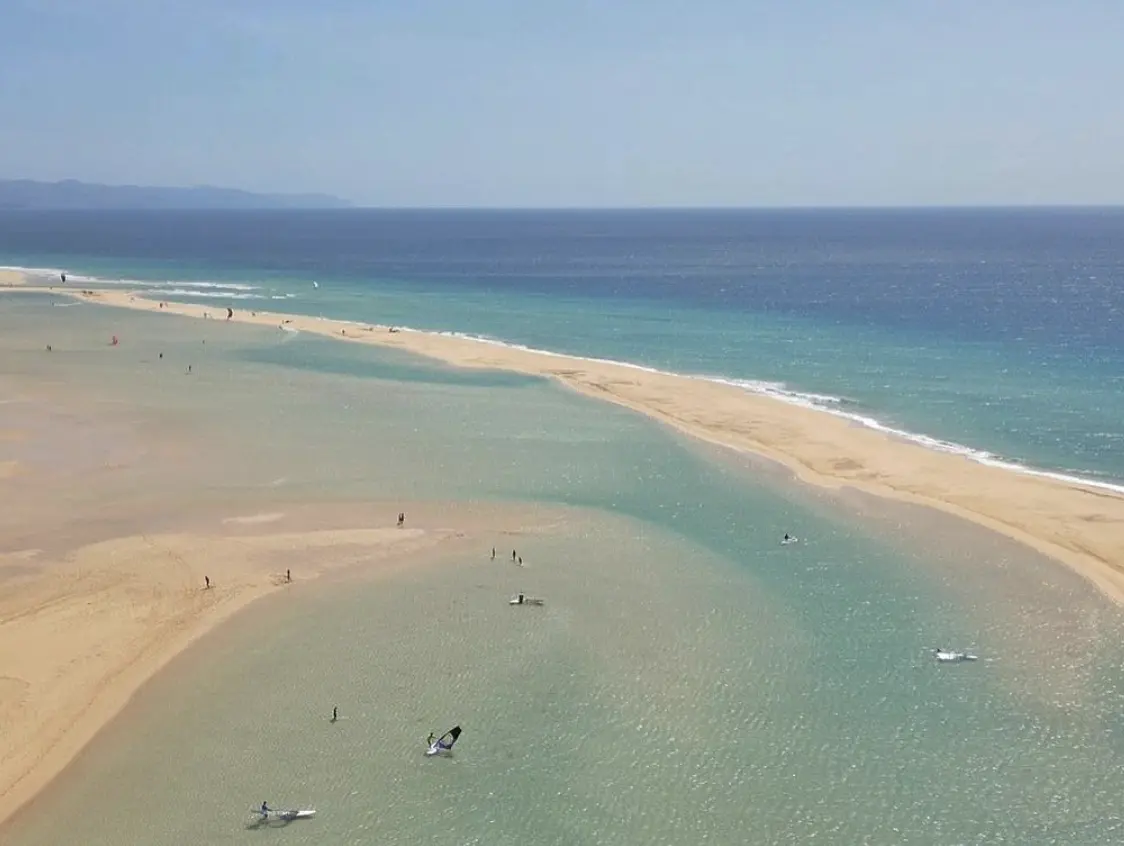 Fuerteventura is another place of beaming sunshine amidst the numerous Canary Islands islands. The average temperature of this second-largest island of the Canary Islands is an average of 19 degrees Celsius during the winter months, and it only gets about 1-2 days of rain.
It's just the perfect spot for a winter getaway, as it has a lot of beaches, greens, and tourist locations. Bear in mind that this is one of the region's most incredible seasons in the entire year, so it comes with low prices for almost everything.
You can lie on one of the numerous beaches and sunbathe, as the wind is relatively mild here and the weather is as warm as ever.
When looking for things to do on the Island of the Eternal Spring, finding a place to stay comes first, and no place other than the Corralejo and the Morro Jable offers such a home away from home experience.
Be sure to take in the views from Morro Velosa and the medieval settlement of Betancuria.
Malta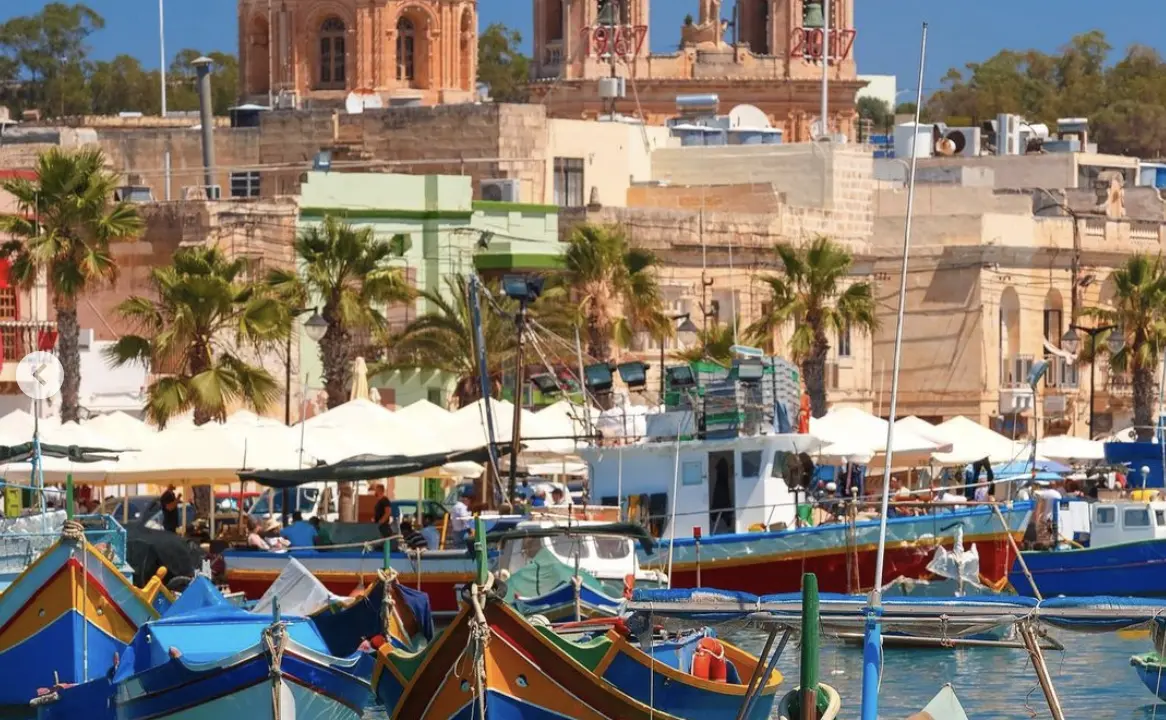 When people fantasize about visiting Malta, they imagine golden beaches, crystal clear blue water, houses of medieval royalty, and a thrilling summer experience.
It is interesting to note that the Island close to the Mediterranean Sea offers amazing yet exciting moments during the winter months of December to February.
Winter in Malta is the perfect time to visit the lovely place and experience castles that look like fairytale buildings. The weather is inviting, with a temperature range of about 15–17 degrees Celsius.
Sometimes the weather fluctuates between 18 and 25 degrees Celsius, especially in December, and lot of wind that requires a windproof jacket.
It's one of the perfect out-of-the season getaways and one of the warmest places to visit in Europe during winter.
Madeira, Portugal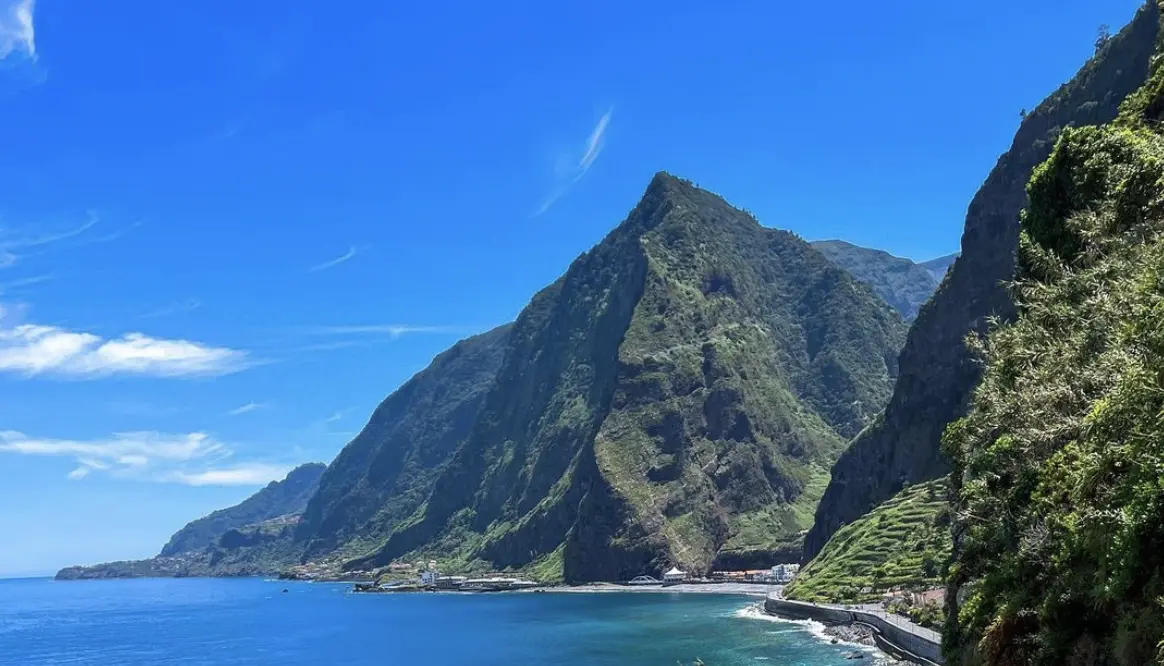 Madeira is one of the most unknown and untapped destinations for tourists. The Island boasts a scenic environment, lush greenery, and popular hiking trails.
The average temperature of Madeira is 20 degrees Celsius in December and January. It offers warm weather and less rain during the winter months. Madeira during this season is lit with pleasant skies and warm temperature.
One of the striking things you will notice as you explore this paradise is the lot of mountains with little lowlands especially in Funchal. This begs an opportunity to go down lines from mountain to mountain of discerning heights or a journey through the tunnels.
If you are traveling during Christmas time, get ready to be dazzled with warm lights and amazing decorations that will make you feel heavenly. The capital city, Fundal, is especially keen and intentional about glamourizing the city with street decor around houses, palm trees, and other street furniture that will make the experience a sight to behold.
Enjoy the season of Christmas in light and sight on Madeira's streets and harbor while sipping their famous beverages, Ponja or Ginja, popularly served in chocolate cups.
Limassol, Cyprus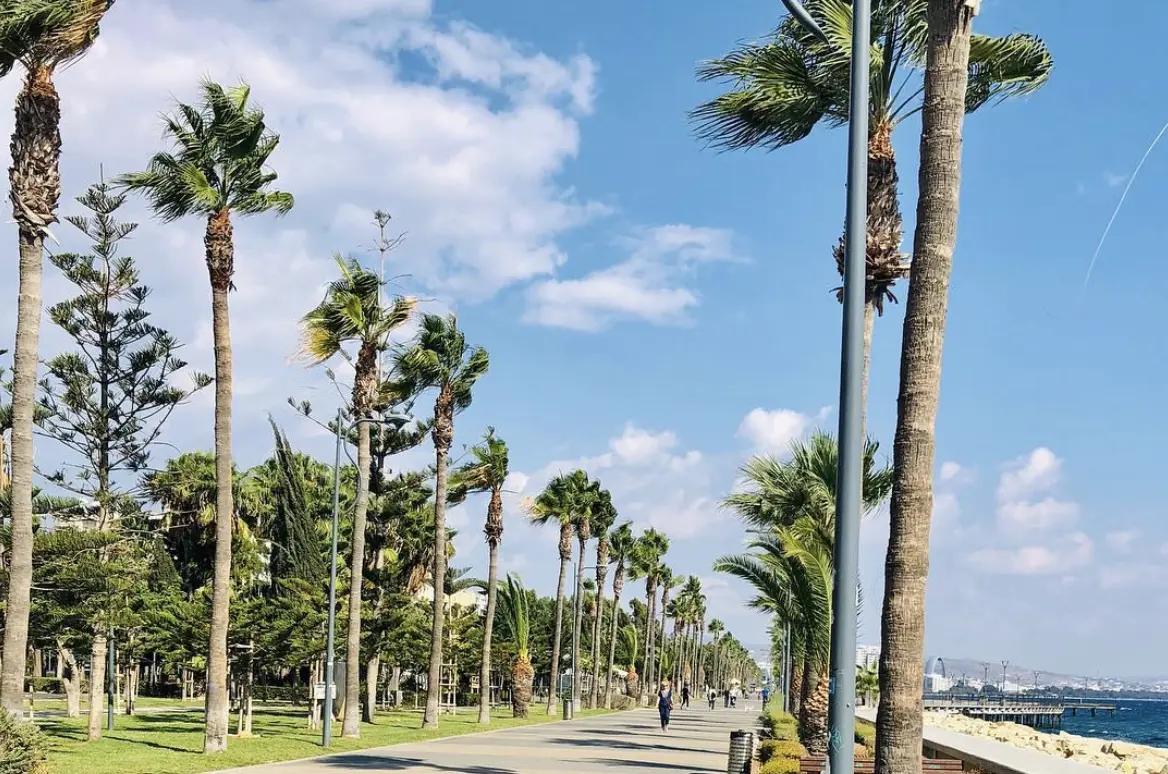 A place of sea and sun, proudly one of the top recommended tourist destinations. Limassol is for tourists seeking a warm place to stay during the winter months.
The weather can be as mild as 13 degrees Celsius. Within the months of December to January, the average temperature hovers around 18 degrees and about 7-9 days of rain.
In addition to the sun and the sea, Limassol is home to several historical and cultural landmarks. Since many of these are outdoors, the mild winter weather is ideal for exploring these antiquated remains and discovering more about the city's history.
Crete, Greece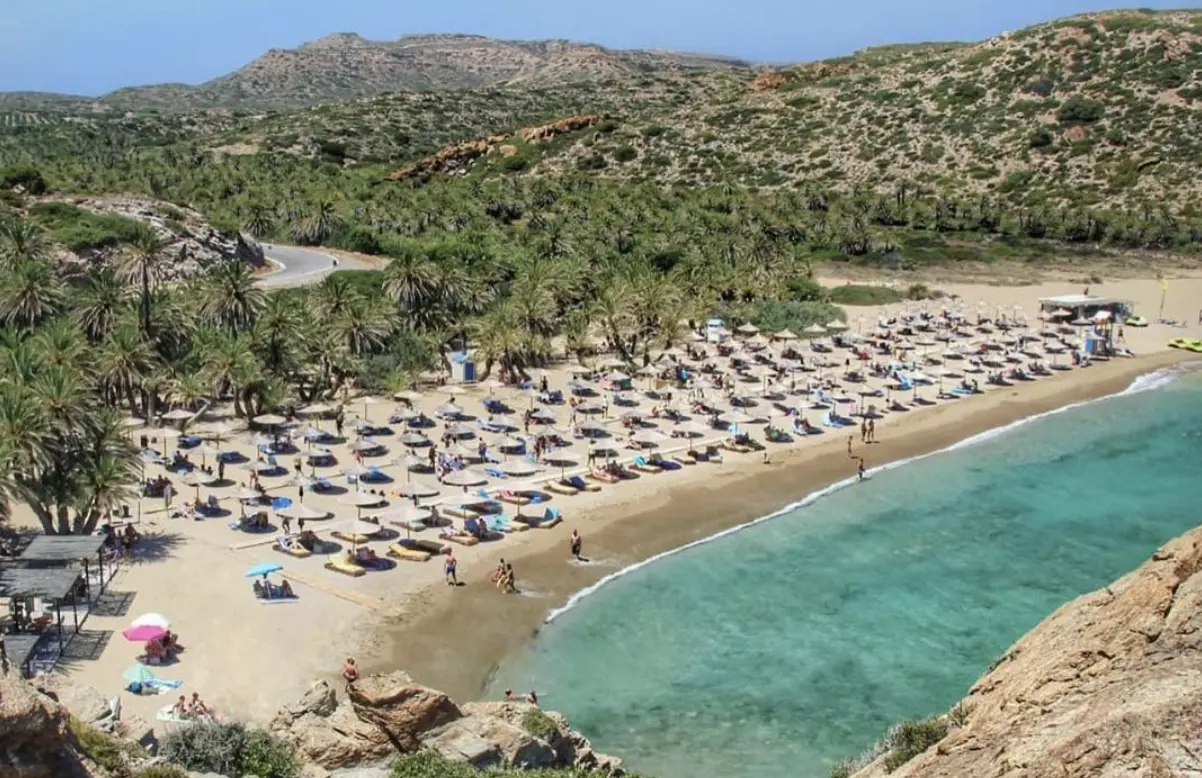 While much of Europe is buried in snow, Crete has bright skies and temperature of an average of 15 degrees Celsius. Any time of year is a lovely time to travel to Crete, but winter is particularly magical.
You may enjoy the beaches all to yourself because they are essentially deserted. And if you're fortunate enough to experience a stormy day, you'll be amazed by the sea's might.
There are more than 500 isolated beaches available exclusively to you. Since the temperature seldom drops below 14 °C, swimming is fairly tolerable all year round.
A walk down the beach where you may play racquetball or sunbathe is a good way to unwind. You can even come with your surfing board and satisfy that adrenaline urge to surf down the Falassarna water in style.
Crete is home to a number of fascinating museums, including the Archaeological Museum of Heraklion, which is home to one of the best collections of Minoan art in the whole world. The Museum of Cretan Ethnography in Chania, which offers an insight into the island's traditional way of life, is another must-see.
Alicante, Spain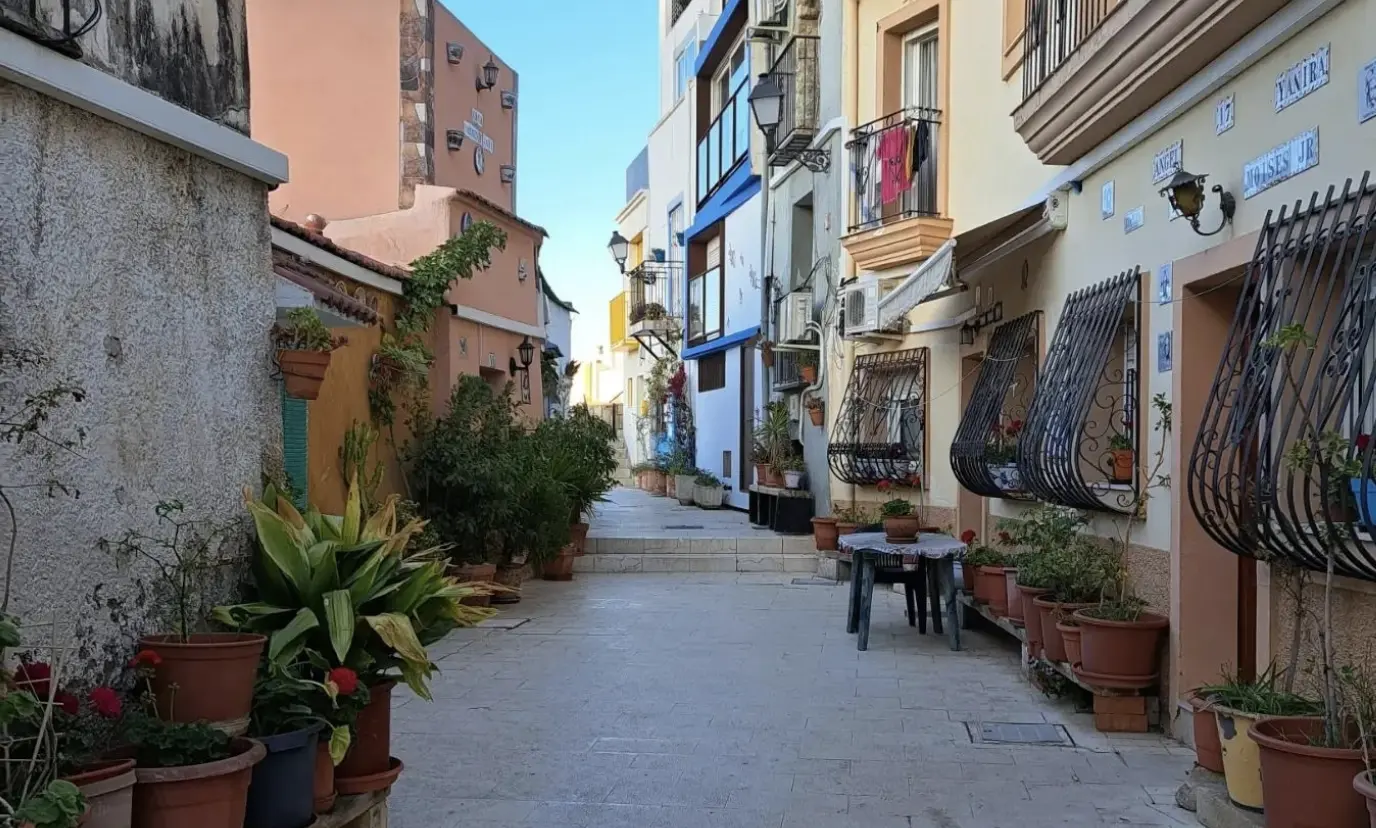 You'll have lots of bright days because Alicante enjoys moderate winters. In December, Alicante experiences pleasant weather with highs of 18 degrees Celsius during the day and lows of 7 degrees Celsius at night. Regarding rain, most winter months have an average of two days, which is ideal for outdoor activities.
Each day, there will be six hours of sunshine. Without a coat or jacket, it's cozy to sit outside. When the sun sets, though, it might get much colder. Visit Alicante in December if you want to get away from the chilly weather and overcast sky.
You may work on your tan while unwinding at the nearby beaches even in the winter. Try Playa de San Juan, Playa del Postiguet, or Playa de la Albufereta if you want a relaxing day at the beach or a leisurely stroll along the shore.
The Santa Cruz neighborhood is a great place to while away a few hours exploring its museums and charming streets.
Gibraltar
This subtropical paradise is a terrific place to call home for snowbirds looking for a beautiful, cool area to spend their winters. Gibraltar is a small British colony with a remarkable history and culture that draws many tourists.
The climate in Gibraltar is pleasant all year round. Winter in Gibraltar is moderate, with lows seldom falling below 10°C, making it an ideal place for travelers seeking to avoid the chilly temperatures in other areas of Europe.
Gibraltar, while being small, is a fantastic winter vacation destination due to its pleasant temperature and abundance of things to do.
So, there you go; those are the top 10 warmest places in Europe in winter for those that planned holiday in December/January.