If you are planning your next vacation, there are some best European cities that you can visit in October and could be the perfect time to experience the serene beauty and cultural richness of these cities.
As Autumn paints the landscapes with dazzling colors, Europe unfolds an enchanting spectacle. The summer crowds are gone, the weather is pleasant, and the shades of fall make for an awe-inspiring backdrop.
October is the off-peak tourist season in Europe, which means less crowd, affordable accommodations, and an opportunity to experience the local culture up close.
Why Travel to Europe in October?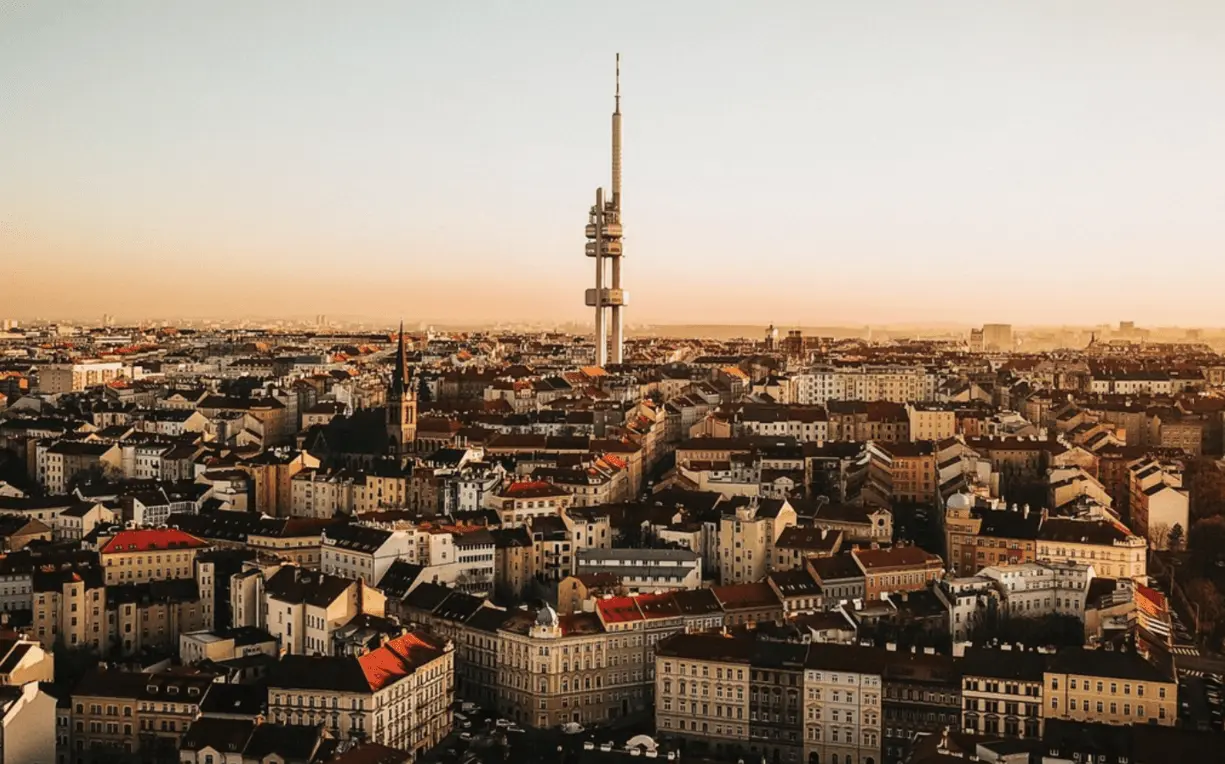 Visiting in October is when high-season prices plummet, cities become less crowded, and the fall foliage provides a picturesque backdrop to Europe's historic architecture.
There are many festivals during this period, like Oktoberfest in Munich to the International Film Festival in London.
From wine festivals in Germany to mesmerising Northern Lights in Scandinavia, the continent becomes a potpourri of spectacular experiences in October.
With so many destinations, planning your October holiday in Europe can seem daunting.
Don't fret!
I've compiled a list of the best European cities to visit in October that you can use as your travel guide.
So, please sit back and start our virtual tour of these beautiful cities!
Top 7 European Cities to Visit in October
Copenhagen, Denmark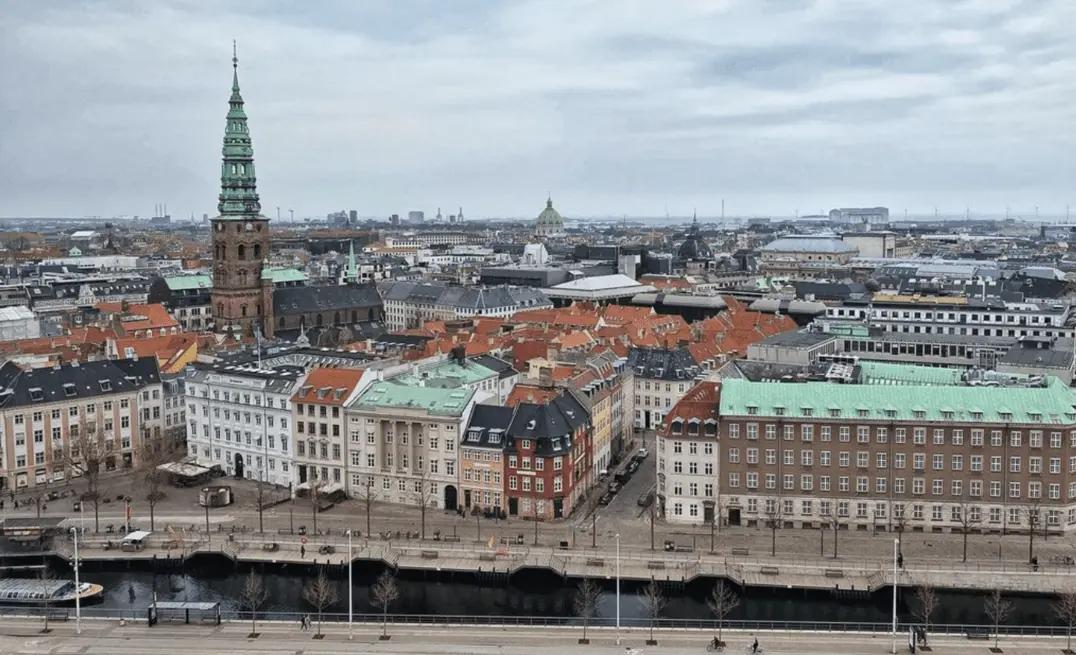 The Danes' concept of 'hygge' (comfort and coziness) encapsulates October in Copenhagen. As the cityscape is draped in hues of gold and crimson, its charming architecture, exquisite eateries, and Danish design stores exude unparalleled warmth.
Visit the Tivoli Gardens adorned for Halloween, explore the captivating art at the Ny Carlsberg Glyptotek, or pedal through the tranquil paths of Assistens Cemetery, the resting place of renowned Danes like Hans Christian Andersen.
Dublin, Ireland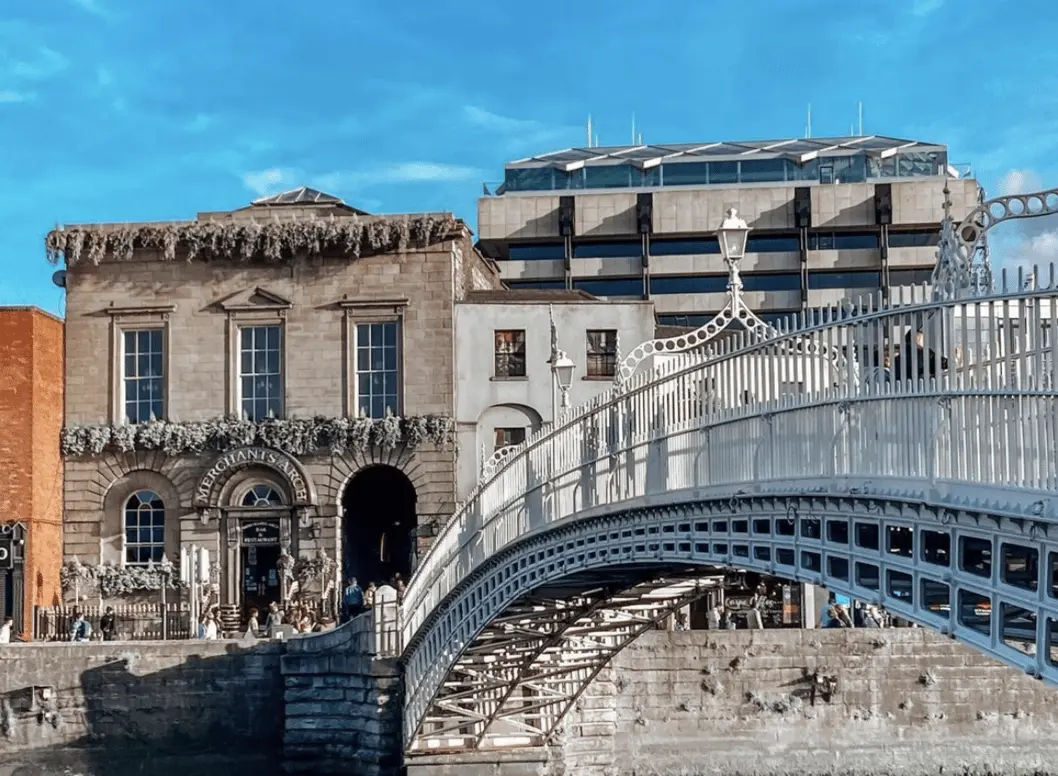 In Dublin, autumn colors breathe new life into the city's historical architecture and expansive parks. The cool October air is suitable for exploring the iconic Temple Bar or hiking up the scenic trail to Howth Summit.
Take advantage of the quintessential Dublin experience: enjoying a warm pint of Guinness in a traditional local pub.
Prague, Czech Republic
Prague in autumn feels like stepping into a real-life fairytale. The city's historic charm is amplified by the backdrop of fall foliage, making landmarks like Prague Castle and Charles Bridge even more striking.
Rome, Italy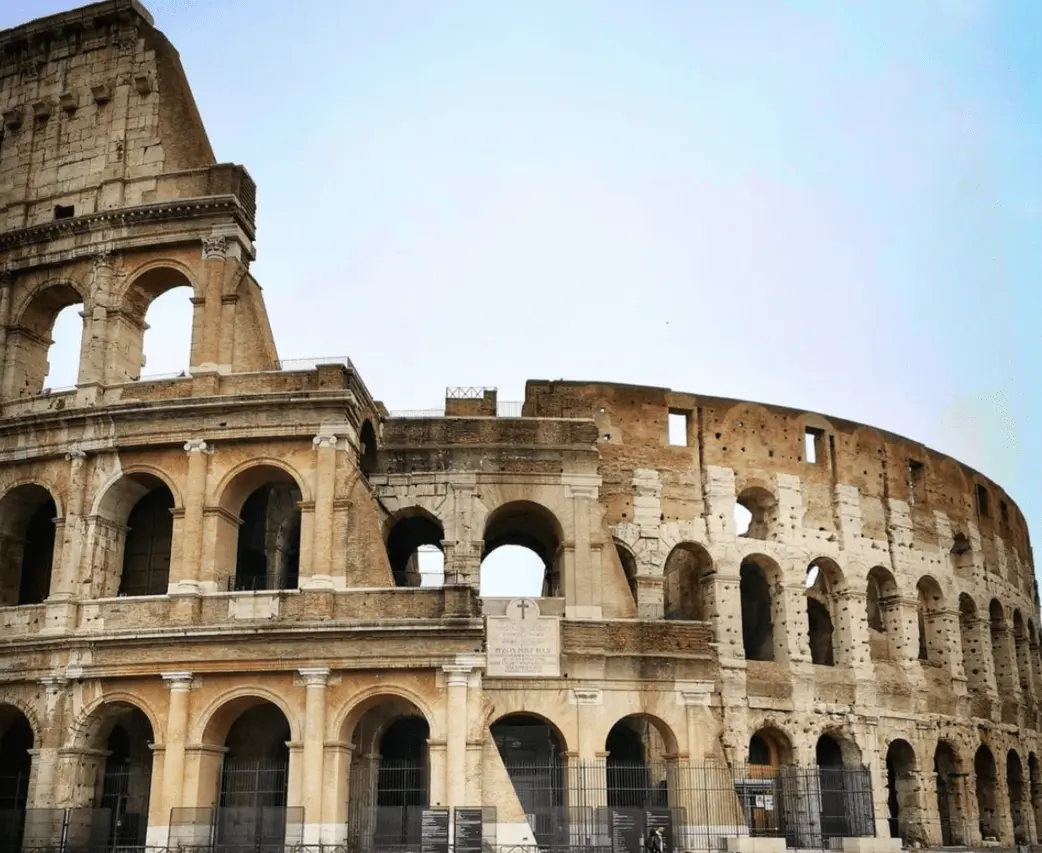 Rome, aptly named the Eternal City, is eternally charming but takes on an extra layer of appeal in October.
The summer crowds make it an ideal time to discover iconic attractions such as the Colosseum, Roman Forum, and Vatican City at your own pace.
Enjoy a leisurely stroll through the gardens of Villa Borghese, its paths embroidered with rich autumnal colors.
Seville, Spain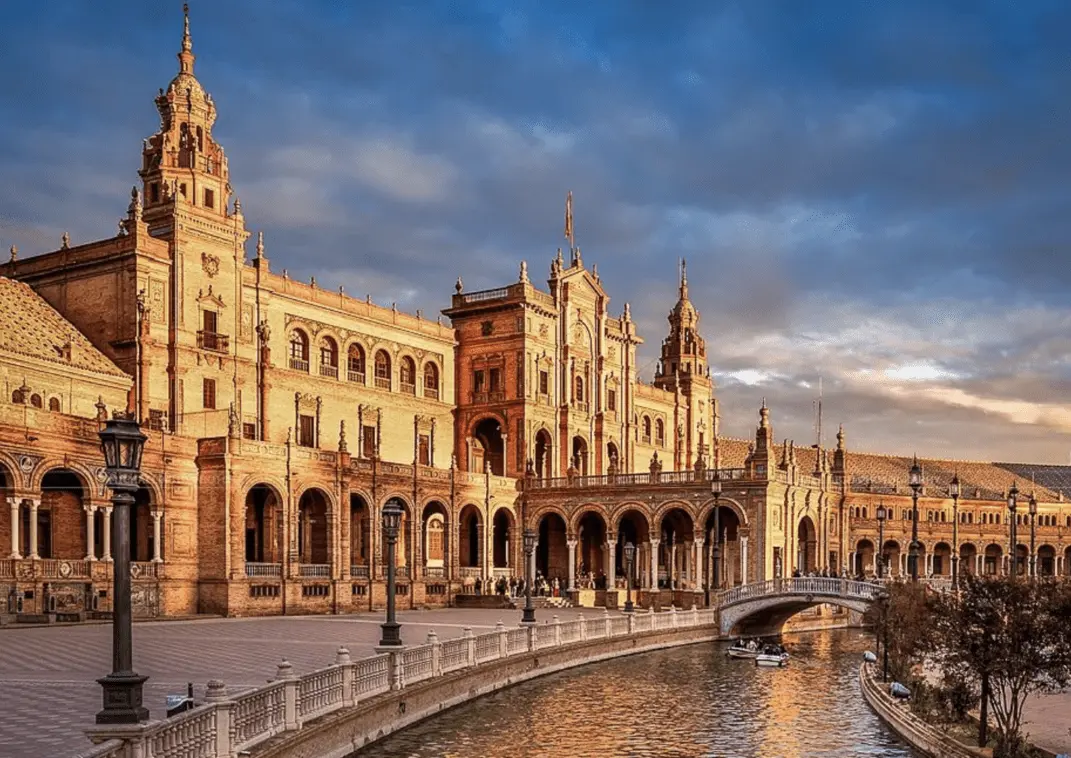 As October arrives, Seville, Spain's flamboyant city, begins its transformation. The sweltering summer heat mellows, making it perfect for exploring the city's numerous attractions, from the Royal Alcazar and Seville Cathedral to the bustling neighborhoods of Triana and Santa Cruz.
Don't miss a traditional Flamenco show – an unforgettable Spanish cultural experience.
Krakow, Poland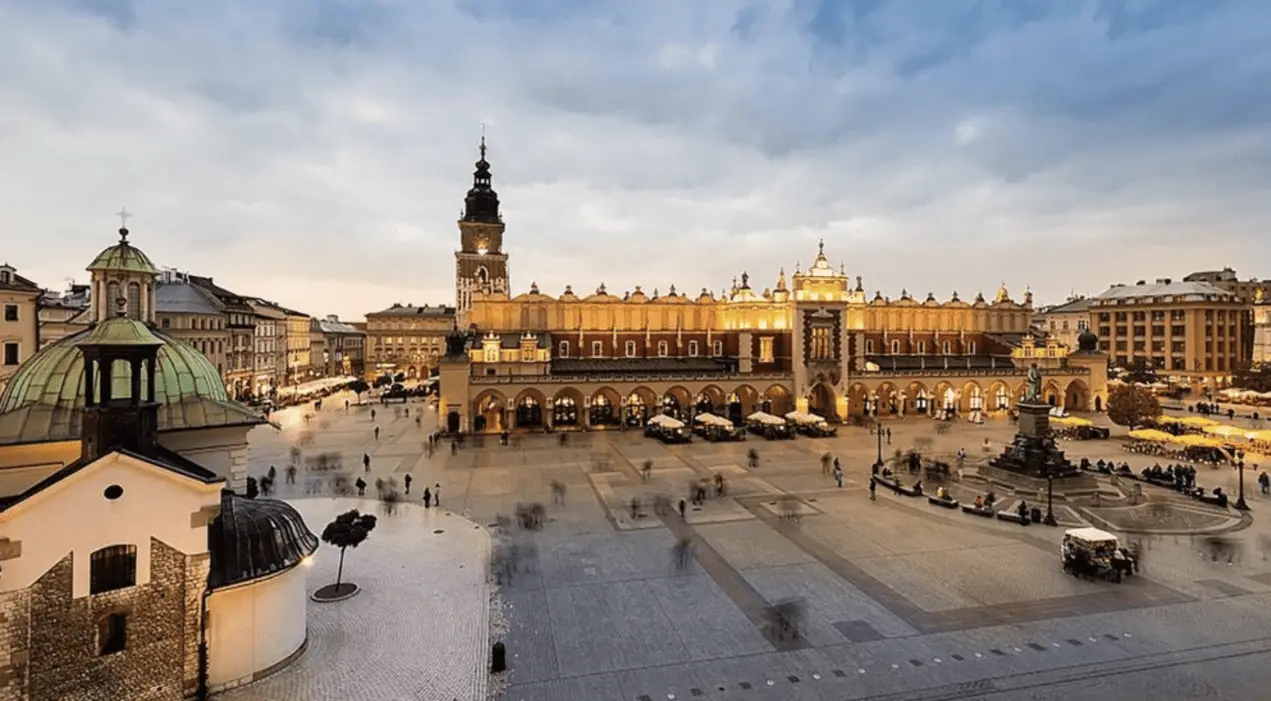 Fall in Krakow is a sight to behold. The vibrant autumnal colors perfectly accent the city's historic architecture and the picturesque Vistula River.
Try pierogis, Poland's delicious traditional dumplings, at a local eatery for a heartwarming autumnal treat.
Athens, Greece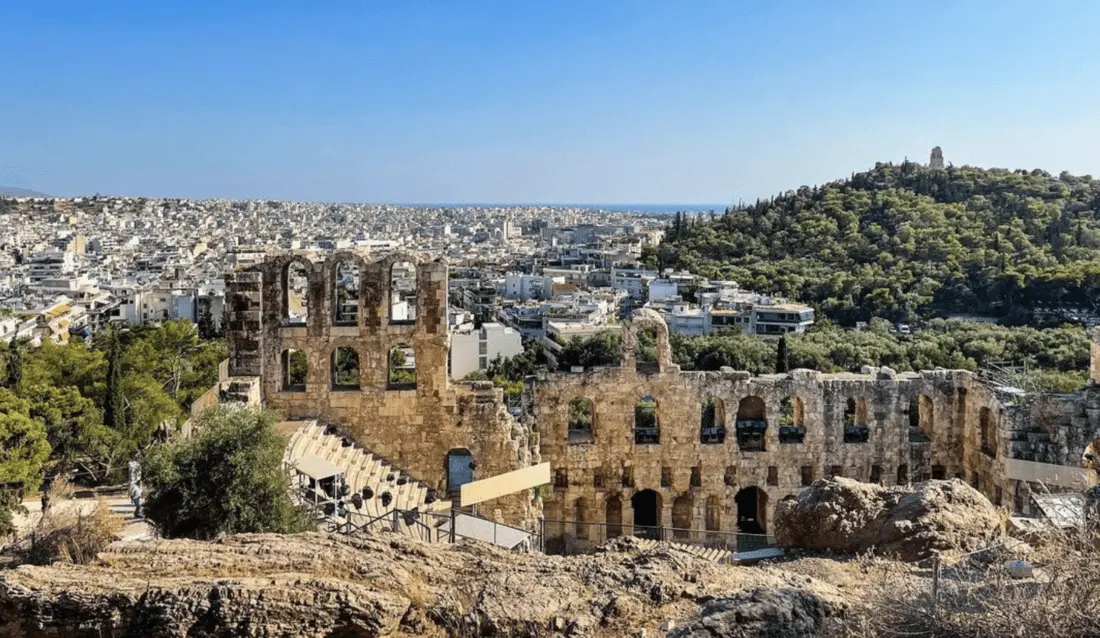 The ancient city of Athens gracefully welcomes autumn in October. With comfortable temperatures, it's the perfect time to explore historic sites like the Acropolis and the Ancient Agora or take a scenic walk up to Mount Lycabettus for a panoramic city view.
The vibrant Monastiraki flea market is also a must-visit, offering a diverse array of goods against a backdrop of golden leaves.
There you have it…
A a whirlwind tour of seven stunning European cities in their autumnal best. Wherever you choose, October in Europe will offer an enchanting and unforgettable journey!
Frequently Asked Questions
Why is October a good time to visit Europe?
Due to milder weather, less crowded tourist attractions, and beautiful autumn foliage, October is an excellent time to visit Europe. Many cities also host unique cultural events and festivals during this time.
What is the weather like in Europe in October?
Weather in Europe in October varies by region. Northern and Eastern Europe start to cool significantly, with temperatures ranging from 8-15°C. Western and Southern Europe enjoy milder autumnal weather, with temperatures generally between 14-25°C.
What should I pack for a trip to Europe in October?
Pack layers – T-shirts, sweaters, a waterproof jacket, comfortable shoes for walking, a warmer coat for Northern and Eastern Europe, and lighter clothing for Southern and Western Europe. Also, remember your camera to capture the stunning autumn colors!
Is it cheaper to travel to Europe in October?
Yes, travel and accommodation costs are generally lower in October compared to the peak summer months. However, checking deals and comparing prices is constantly a good idea.
Are attractions in Europe open in October?
Yes, most major attractions in Europe remain open in October. In fact, visiting this time of year often means shorter queues!