If you are looking for great digital nomad destinations to flex your creativity, enjoy the world's ambiance in more colors and tastes, and travel while working, Cologne is one of the hotspots. This central German city is one of the most exciting places to experience culture, work, and connect with like-minded people.
Cologne is Germany's fourth largest city and a home base for culture and heritage. It has fantastic river views and is filled with culture, excellent international cuisine, and stunning architecture. Cologne is between well-known cities like Brussels, Amsterdam, Paris, Berlin, and other Western European cities.
Cologne is a dynamic city with many entertaining things to do, from visiting the Picasso Museum to the Rhine River, which lights up the city at night with a fantastic water view, to the Cologne Botanical Gardens and other places of great attraction.
Here are five reasons why this rich and cultural city of a million people is one of the major destinations for you as a digital nomad:
Great Internet
Of course, it is the first primary concern when looking for digital nomad destinations. Because how else do you connect with the world and still get work done? Cologne has one of the best Wi-Fi maps and hotspots for internet connectivity.
The city boasts several cafés, eateries, and public areas that are popular with tourists and locals and offer free Wi-Fi.
You can walk around every inch of the city and always attend your video calls or urgent online meetings. Cologne boasts over 1,000 public Wi-Fi and more spread around for your convenience. The average internet speed of this city is around 90-95Mbps, which is good enough to sip some coffee and still work.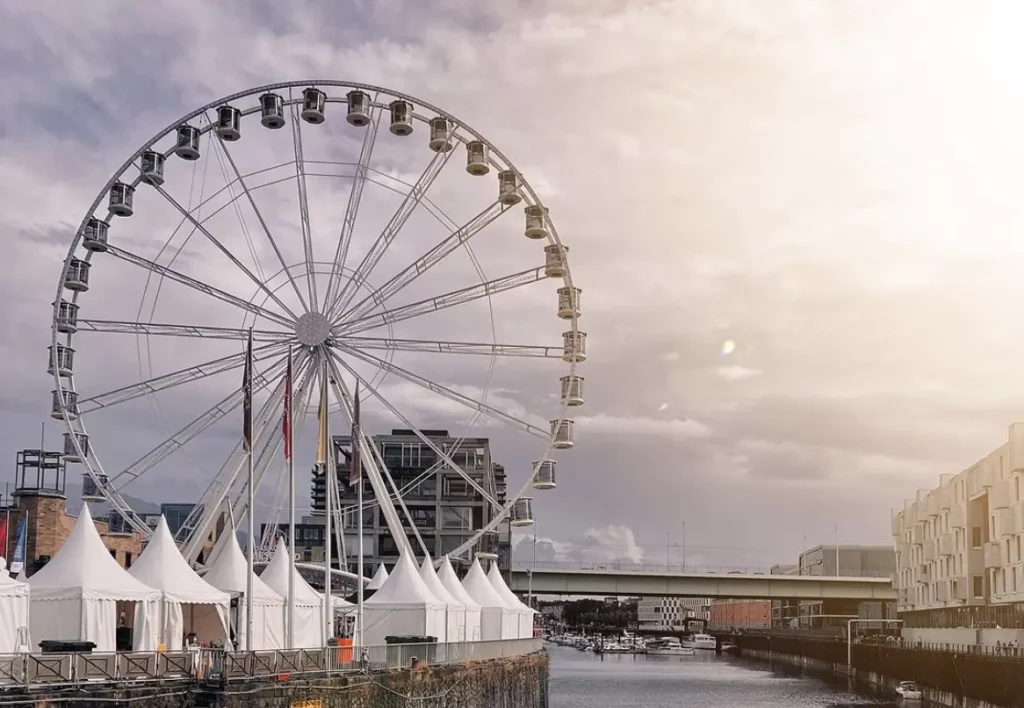 Amazing Co-working Spaces
If you are the type that wants to feel the wind and experience a friendly space for work inspiration, then there is no doubt the great line-ups of Cologne's best co-working spaces that are strategic along the areas with excellent reception,
Coworking spaces are meant to offer a fun and not-to-serious space for work; thus, these spaces in Cologne offer that and more. Coworking spaces are in high demand due to their vibrancy, sense of community, and designs for shared offices that boost productivity, just a few factors.
Cologne has unique spaces and even shared offices to help you create an atmosphere for work. You can check out our top recommended spots like Startplaz, Design Offices Koln Dominium, Wertheim Apartment, Design Offices Koln Gereon, and District Coworking Godorf.
There are ambiance, quiet spaces to concentrate, and some tourist views across areas, and the owners of most places are always ready to make you feel comfortable in any way you choose.
A Launchpad to Europe's Best Destinations
You can access the best sites in Europe for work or pleasure from the city of Cologne. Cologne is only a short train or flight away from the more well-known cities in Germany and the rest of Europe.
About 55 kilometers south of Cologne is the little Rhineland-Palatinate town of Linz am Rhein. This location is interesting for its half-timbered houses and a scenic panorama of the city, just when you need the rest.
Another favorite spot on the list, if it's the holiday season from work, is the red wine valley of Germany, the Ahr Valley. It is famous for being the most prominent red wine spot in Germany, with fine vineyards, castle ruins, and old monasteries as you walk past the vineyards, churches, and villages of rich history.
In addition, Dusseldorf is another destination just outside Cologne, with the top Japanese cuisine scenes in Europe and numerous secluded nooks, eccentric eateries, and stunning aesthetics. These, among many, are the top destinations around and outside Cologne to wine and dine on that little break-off work.
The city of Cologne serves as a gateway to a continent of potential, so explore and tick off your wish list.
Nightlife and Culture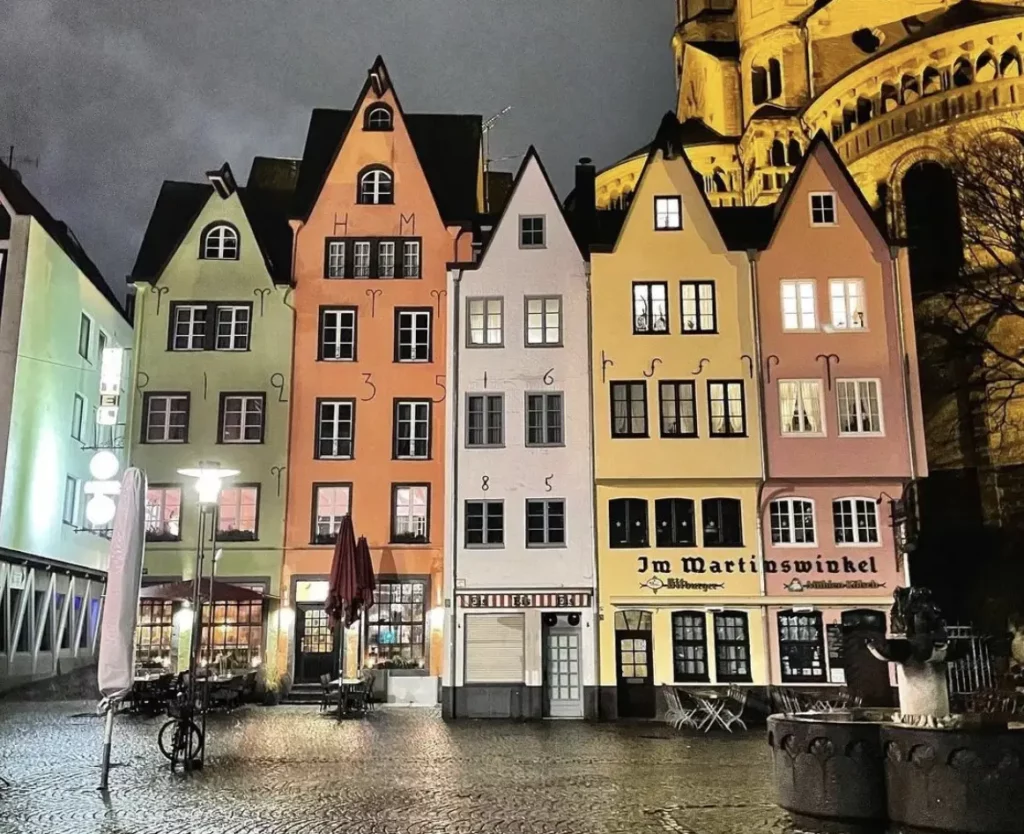 For the sake of some excellent jams and vibes, Cologne offers one of the best nightlife experiences if you love to party. After a severe day of work, the city is one of the best spots to wind down, with great nightclubs, bars, pubs, and even music and comedy shows.
You are in for a serious treat in your quest for a place with great cultural vibes and fun things to do at night. You can explore the clubs that litter the city in unique colors, meet fascinating people, and get convinced about the friendliness rating of how you think the German people have fun.
Every age group may find something to do at the clubs in Cologne, from classic cocktails to graffiti-endowed places, rock music, and many other great activities. Every form of music, from rock to techno, is available, and you can select between live bands or DJs.
Due to Cologne's proximity to the Rhine, party boats are trendy and widespread. Most of the time, they don't move, but they still give you the impression that you're on the sea while you dance the night away.
Among the top recommended places to be entranced in the nightlife culture are Seiberts, Spirits, Sonic Ballroom, Six Pack Bar, Odonien, Brauerei Zur Malzmühle, and Bootshaus Club.
Cost of Living
Especially as a digital nomad looking for destinations to work remotely, the cost of living in a place is actually one of the most vital reasons at the top of one's list to consider relocation due to short stays and other reasons of concern.
Cologne is revered for being one of the friendliest places to stay and still a great place to spend cheaply compared to other cities in Germany. For less than $1,000, you can rent a comfortable one-bedroom apartment that will give you enough money to enjoy the city's unique culture.
Based on popular reviews, the towns of Altstadt, Deutz, and Neustadt are your best bet for a central location and a place to experience everything in Cologne. Transiting from these places is quite reasonable, so it's best to stay within these areas.
On average, one is expected to spend between $200-$300 on groceries in the city of Cologne, and the restaurants and food places in the town are pretty affordable for one who is too busy to cook.
The city also has some of the best money-saving options for public transit with the new German pass, which has a total estimate of around $54 and covers rail, buses, trams, and metros- a frugal way to explore the city and enjoy its scenic outdoors.
Suppose you are a digital nomad thirsty for rich culture, fantastic nightlife, and the friendliest people in Germany. In that case, the above reasons are why you should consider the city of Cologne as your hotspot for fabulous inspiration and a launchpad to flex significantly in your work and also explore the rest of Europe and beyond.