Estonia, known as the "Baltic Tiger," is a rising tech star in Europe. Its mix of history and innovation draws people like you and me from all over.
Is it interested in its old towns or its new tech jobs? Either way, you and I need a work visa first.
Getting a visa can be tricky with all the paperwork, wait, and doubts. But don't worry! With a good plan, getting an Estonian work visa is straightforward.
Don't mix up the terms. An Estonian work permit lets you work there, while a work visa lets you stay there. Think of the license as your invite to the party and the visa as your way in. You need both to work and live in Estonia!
So, Let's break down how to get a work visa in Estonia: the types, who can apply, what you need, and the steps to take.
Why Get an Estonia Work Visa?
Estonia, a small gem in Northern Europe, is famous for its tech advances, old buildings, and nature. Being a member of the European Union and Schengen area, it's great for both travel and work.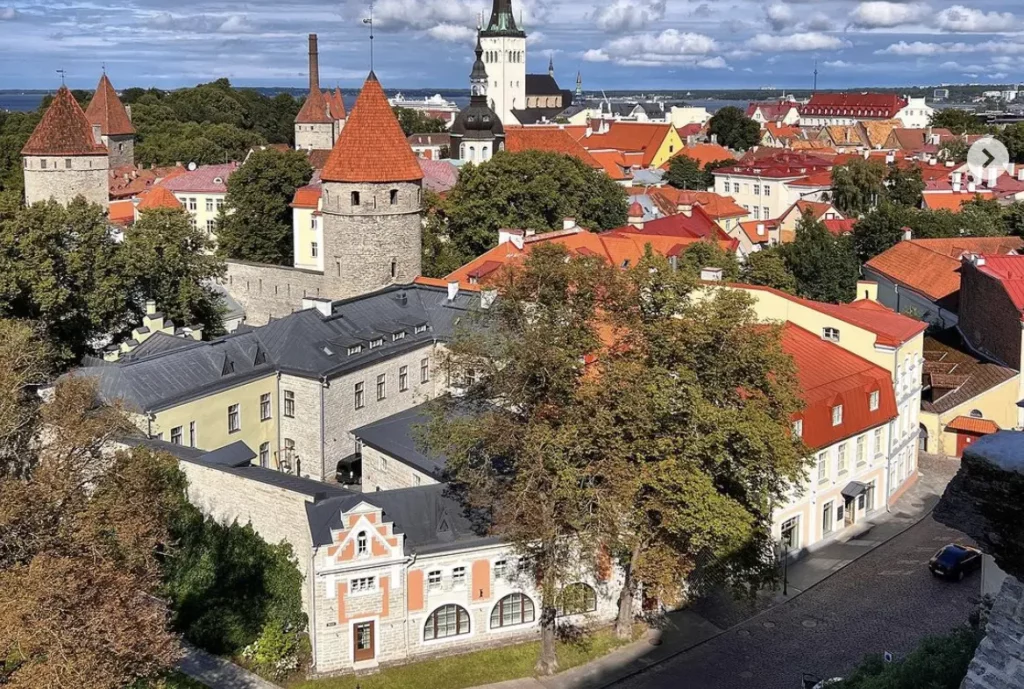 The Estonia work visa isn't just a piece of paper; it's our ticket to new chances. With it, we can dive into Estonia's work life, use its top-notch tech, and be part of its global growth. Remember the buzz you got from a new job offer? Imagine that, plus the rush of being in a new country.
That's what the visa offers you.
Types of Estonian Work Visa
Depending on the purpose and duration of your work in Estonia, there are different types of Estonia visas that you can apply for. The main types of work visa are:
Short-term employment visa (Type D Visa)

: Good for up to 12 months; this visa is for foreign workers with a job offer or invite from an Estonian company.

It's also for digital nomads, researchers, lecturers, athletes, and artists

. If things go well, you can renew it.

Temporary residence permit for employment (TRP)

: If you stay more than 12 months, this is for you. It's available if you have a long-term job offer in Estonia. Start-up founders, investors, top experts, and seasonal workers can apply. It lasts up to

5 years

and can be extended.

EU Blue Card

: For highly skilled workers who want to work in Estonia and other EU countries. You'll need a college degree or something similar and a job in Estonia that pays at least 1.5 times the average salary. This card lasts up to

2 years

and can be renewed.
Eligibility Criteria for Estonia Work Visa
To apply for an Estonia work visa, you have to meet some general and specific requirements.
General Requirements:
A valid passport that's good for at least three months past your planned exit from Estonia and has two empty pages.
Health insurance that covers you in the whole Schengen area with coverage of at least €30,000.
Sufficient funds to support yourself in Estonia.
A clean record – no crimes back home.
Ensure you're not a risk to Estonia's safety, security, or health.
Short-term employment visa requirements:
A job contract or an invite from an Estonian company that's registered with the Estonian Police and Border Guard Board (PBGB).
The right qualifications or experience for the job.
A letter explaining why and where you'll be working in Estonia.
Temporary residence permit for employment needs:
A long-term job contract or invite from an Estonian employer, which meets salary standards and gets a thumbs-up from the Estonian Unemployment Insurance Fund (Töötukassa).
The right qualifications or experience for the job.
Proof you've got a place to stay in Estonia (like a rent agreement or proof of accommodation).
A photo and your fingerprints taken at an Estonian embassy or consulate.
EU Blue Card requirements:
A job contract or firm offer from an Estonian company that meets the salary criteria and is approved by the PBGB.
A college degree or something similar that Estonia recognizes.
Proof of where you're staying in Estonia.
Again, a photo and fingerprints taken at an Estonian embassy or consulate.
Estonia Work Visa Cost
The cost to apply for a work visa in Estonia is €100. You can pay this fee with cash or a card. Remember to make the payment when you hand in your documents at the Estonian embassy or consulate in your home country.
Application Process for Estonian Work Visa
The application process varies depending on the type of visa or permit that you are applying for. However, the general steps are:
First, figure out if you even need a visa to work in Estonia and which fits your situation.

Round up all the necessary documents for your visa application. Ensure they're accurate and current. You might need to translate, legalize, or notarize some papers depending on Estonia's requirements.

Head to the PBGB's official website and complete the visa application form using their online services. Be thorough and double-check your details. Print a copy of the completed form. You'll have to pay an application fee online or at an Estonian embassy.

Book a slot at the nearest Estonian embassy or consulate to submit your application and documents. Details of these places can be found on the Estonian Ministry of Foreign Affairs official site. During your visit, you might have an interview and be asked for biometric data, like a photo or fingerprints.

After applying, there's a waiting game. The time it takes to review your application can range from a few days to months, depending on the visa type and the embassy's workload. It's wise to apply well before your intended travel. You can search your application's status online or ring the Estonian embassy.

The embassy will contact you when your visa is ready. When collecting, show your passport and the receipt for the application fee. Before you leave, make sure everything on the visa looks right and that it's valid.
Estonia Work Visa Processing Time
After submitting your application, you might be itching to get an update. Typically, the processing time for an Estonian work visa ranges between 15 to 30 days.
However, applying well in advance is always good, as there can be unforeseen delays. And yes, patience is indeed a virtue here!
FAQs
Can I bring my family with an Estonia work visa?
Yes, once you secure your work visa, you can apply for a dependent visa for your family members.
How long can I stay in Estonia with a work visa?
The duration of stay is generally mentioned in your visa. However, most work visas for Estonia are issued for a year, with the possibility of extension.
What if my visa application gets rejected?
You can always reapply. Ensure you address the reasons for the initial rejection in your subsequent application.
Is the Estonia work culture different from other European countries?
Every country has its unique work culture. Estonia values punctuality, innovation, and a strong work ethic.
What's the average salary in Estonia?
It can vary based on the job role and industry. On average, a professional in Estonia can expect to earn around €1,200 to €2,500 monthly.
Do I need Estonian language proficiency to work in Estonia?
While knowing the local language is always beneficial, many workplaces in Estonia use English, especially in the digital technology sector.
Conclusion
Estonia stands out as a top place to work and live in Europe. It's a blend of a high-quality life, tech-savvy surroundings, and rich cultural tapestry. To work there, you'll need to snag the right Estonia work visa that fits your goals and stay duration. While the application process has its complexities, with a bit of homework and foresight, you can secure your visa without a hitch.
Now you're all set!