Are you looking to work abroad and wondering which countries offer the easiest path to obtaining a work visa? You're not alone; many people seek new opportunities and experiences by working in a foreign land. The process of getting a work visa may be difficult for you. 
We've all been there! But knowing which countries have more accessible and efficient systems can help you make an informed decision.
Some countries are known for their straightforward work visa policies and a higher acceptance rate for applications. Among those are destinations like Australia and New Zealand, which offer working holiday visas to young Americans for up to 12 months. 
Other options include Estonia, famous for its high acceptance rate of work visa applications, making it an excellent choice for those looking to work abroad.
Now that you have an idea of some countries with easier work visa processes, you can begin exploring prospective locations and researching their specific visa requirements.
Understanding Work Visas
Types of Work Visas
There are several types of work visas available, depending on the country, your qualifications, and the duration of your stay. Some common types include:
Working holiday visas

: These are aimed at younger travelers (usually 18-30 years old) and are available in countries like Australia and New Zealand. These visas allow you to work for a limited period while experiencing life in the host country.

Temporary work visas

: These are issued for a specific job and duration, often subject to your employer's sponsorship—for example, the 

H-1B visa in the US

.

Permanent work visas

: Also known as "

green cards

" or "

resident permits

," these are granted when you have a long-term job offer and usually lead to permanent residency.
Job Offer
A job offer is often a prerequisite for obtaining a work visa. In most cases, your potential employer will need to demonstrate the necessity of hiring you instead of a local candidate. 
This can involve proof of your unique skills, qualifications, or the unavailability of suitable local candidates.
When applying for a work visa with a job offer, make sure that you:
Research the requirements and application process for your target country.

Obtain a written job offer, including details about your role, salary, and contract duration.

Communicate with your employer about additional paperwork or requirements, like sponsorship or labor market tests.
Residency Permit
A residency permit is another essential aspect of working in a foreign country. Sometimes, your work visa may serve as your residency permit, such as in the United Kingdom. Else, you may need to apply for a separate residency permit, which often includes:
Completing an application form with relevant personal and employment details

Provide supporting documents like your passport, visa, job offer, and financial proof.

Paying application fees and waiting for processing and approval
So, let's look at the best and easiest countries to get a work visa!
New Zealand
Skilled Migrant Visa
If you are a skilled worker aiming to move to New Zealand, consider applying for the Skilled Migrant Category Resident Visa. This visa is for individuals with skills needed in New Zealand.
To qualify, meet the age, health, character, and English language standards, and have relevant qualifications and work experience for a job on the New Zealand skill shortage list.
To apply, submit an Expression of Interest (EOI) detailing your skills, qualifications, and experience. Successful EOIs will receive an Invitation to Apply (ITA) for residency. Processing time and costs vary based on individual circumstances.
Working Holiday Visa
Young travelers aged 18 to 30 can experience living and working in New Zealand through the Working Holiday Visa. This visa permits work and travel in the country for up to 12 months.
This program facilitates cultural exchange and tourism while also providing work experience. 
Applicants must hold a return ticket or have the funds to buy one and maintain sufficient funds for their stay. Nationality-specific conditions and quotas may apply.
South Korea: A Place for Skilled Professionals and English Teachers
South Korea is an exciting destination for skilled professionals and aspiring English teachers. As a developed country with a strong economy, South Korea offers numerous opportunities for you to grow professionally.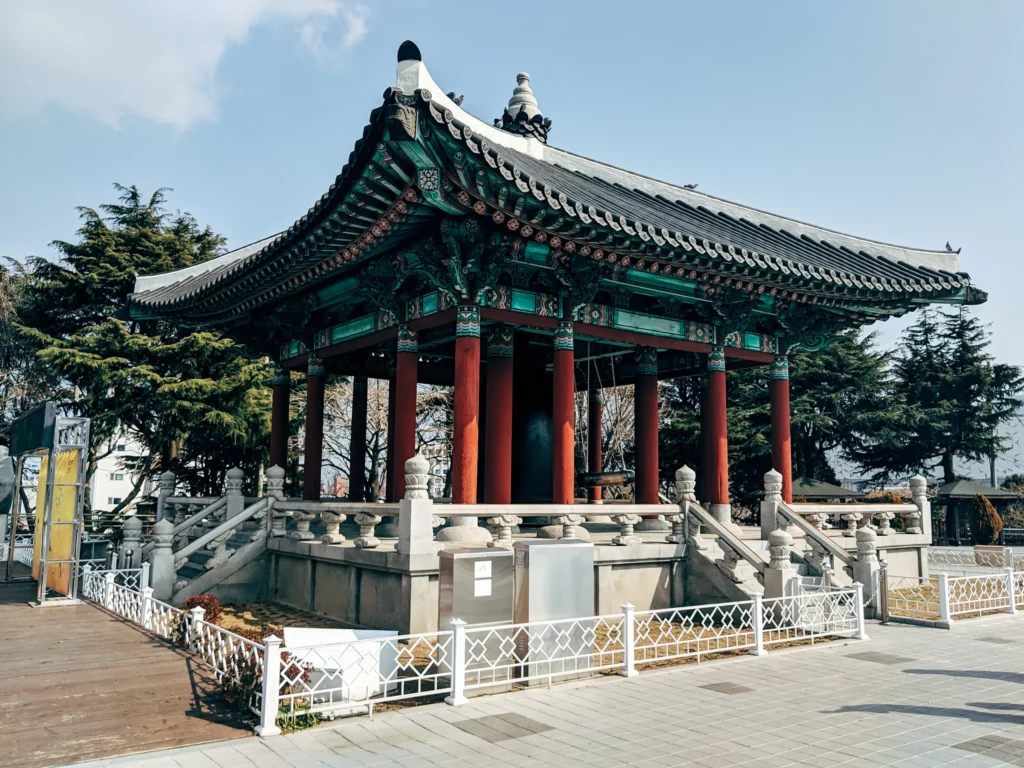 If you're an English teacher looking for an adventure, South Korea's demand for English education is consistently high. 
To work as an English teacher in South Korea, you must be a native English speaker from an approved country, hold a bachelor's degree, and pass a criminal background check. 
Various teaching opportunities are available, including public schools, international schools, universities, and private academies. 
The average salary for English teachers in South Korea ranges from $1,500-$2,500+ per month, and the contracts typically last for 12 months, with peak hiring seasons in February and August for the EPIK program, while private academies employ year-round. To work as an English teacher, you must apply for an E-2 Visa.
Skilled professionals may find opportunities in South Korea's vibrant industries, including technology, finance, and manufacturing. The nation values research and development, fostering a competitive job market focused on innovation and skilled workers.
A strong background and relevant experience in your field are essential to work there. Obtaining a job offer from a South Korean employer allows you to apply for the appropriate work visa.
Considering living aspects:
Cost of Living

: Varies based on lifestyle and location. Cities like 

Seoul

 and 

Busan

 have higher costs but offer greater opportunities.

Culture

: South Korea offers a unique culture known for its cuisine, landscapes, and hospitality. Learning basic Korean phrases and customs can facilitate a smoother transition.
South Korea is an ideal locale for enhancing professional skills while immersing in a rich cultural experience.
The Czech Republic
Digital Nomad Visa
The Czech Republic has introduced a new digital nomad visa to attract skilled workers and freelancers from various countries. You can apply for this visa as a citizen of Australia, Canada, Japan, New Zealand, South Korea, Taiwan, the U.K., or the United States. 
To qualify, you'll need a university degree in STEM fields or at least three years of work experience in the IT industry.
The digital nomad visa allows you to live and work in the Czech Republic while teleworking for your home employer or as a freelancer. 
Opportunity Card
In addition to the digital nomad visa, the Czech Republic also offers the Opportunity Card. 
There are several benefits you will enjoy by holding this card, such as:
A simplified application process

A residence permit that lasts up to 2 years

Opportunities to apply for job vacancies specifically targeted at highly skilled professionals
Remember that living in the Czech Republic comes with some additional expenses. The value-added tax (VAT) is 21% on most goods and services, with discounted rates of 15% and 10% on certain items like groceries, medications, books, and cultural events. 
United States: A Hub for Skilled Workers
In the competitive U.S. job market, you must obtain a work visa, such as a Critical Skills Employment Permit or a business visa, to secure a position.
Critical Skills Employment Permit
The Critical Skills Employment Permit caters to professionals with job offers in specific in-demand fields, allowing them to contribute to the growing U.S. economy. 
To be eligible, you must possess essential skills and present necessary documents like job offer letters and proof of qualifications during the application process.
Business Visa
Suitable for individuals aiming to attend conferences or carry out temporary business activities in the U.S., the business visa is not for employment. 
Applicants must detail their visit's purpose and duration, show an itinerary or invitation letter, and prove financial stability and their intention to return home post-visit.
Costa Rica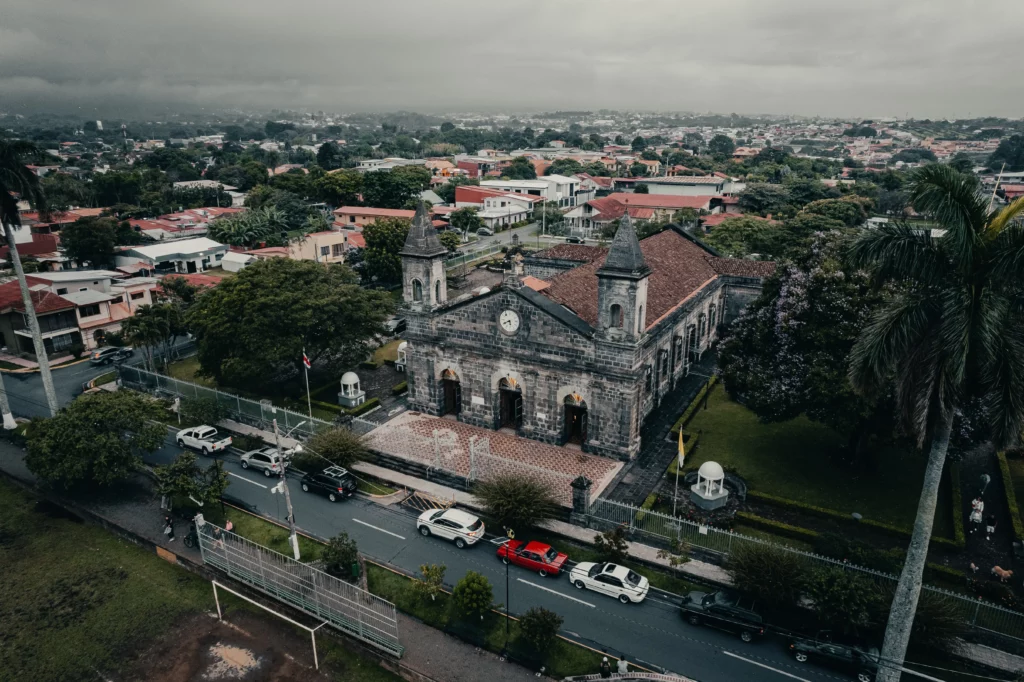 Costa Rica beckons digital nomads with its stunning landscapes, year-round pleasant weather, and rich culture, not to mention its status as one of the happiest countries in the world. 
The recent introduction of a digital nomad visa, available since July 2022, allows remote workers to live in Costa Rica longer than the standard ninety-day visa-free period available to most Westerners, provided they have stable remote or freelance income. 
This facilitates a deeper immersion into the vibrant Costa Rican lifestyle, whether through mingling in the active expat communities of San José or relaxing along the pristine coastal beaches.
United Kingdom
Post-Study Work Visa
The United Kingdom offers a fantastic opportunity for international graduates through the Post-Study Work Visa. The PSW visa allows you to stay and work in the UK for up to two years after completing your studies.
To be eligible, you must have completed a UK degree or other eligible qualification at the undergraduate level or above.
Applying for this visa is straightforward, and you can do so within six months of receiving your degree certificate.
Interesting part is that, while on this visa, you can work in most jobs and switch to another work visa if you meet the requirements.
Graduate Work Stream
Another pathway for international graduates in the UK is the Graduate Work Stream. This allows you to work in a skilled job related to your field.
For this, you need to apply for a Skilled Worker visa. To be eligible for this visa, you must be offered a job by a UK employer holding a valid sponsor license.
Your job must be at a required skill level, and the minimum salary threshold should be met. The application process for the Skilled Worker visa involves obtaining a Certificate of Sponsorship from your UK-based employer and passing a points-based assessment.
The UK provides excellent opportunities for international graduates through the Post-Study Work Visa and the Graduate Work Stream.
European Countries
Long-Stay Visa
Many European countries offer long-stay visas for non-EU citizens looking to work abroad. Countries like Ireland and Portugal are known for their relatively easy work visa processes. To apply for a long-stay visa as foreign nationals, you generally need to secure a job offer from an employer in the destination country.
Once you have a job offer, you'll need to gather the necessary documents, such as your passport, proof of employment, and sometimes, evidence of sufficient financial resources.
Some notable long-stay visa programs in Europe:
Ireland: The Critical Skills Employment Permit targets highly skilled professionals in sectors experiencing labor shortages.
Portugal: The D7 Visa is designed for remote workers and independent professionals with steady income from abroad.
Estonia: Known for its high rate of accepted work visa applications, Estonia offers a relatively easy path to obtaining a work visa.
Standard Self-Employed Work Permit
If you're planning to move to Europe and work as a self-employed individual, some countries offer standard self-employed work permits. These permits are intended for entrepreneurs, freelancers, and other professionals who run their businesses.
To apply for a standard self-employed work permit, you'll need to provide documentation demonstrating your business plan, relevant experience, and financial resources. 
Remember that each country has its own specific requirements and application processes, so it's essential to research the regulations for your destination country.
Some examples of standard self-employed work permits in Europe:
Germany: The Freelancer Visa is designed for independent professionals and entrepreneurs looking to establish their businesses in Germany.

The Netherlands: The 

Dutch Self-Employment Visa

 allows entrepreneurs to set up and operate businesses in the Netherlands, provided they meet specific criteria.

Lithuania: Known for being one of the 

easiest countries to obtain a work visa

, Lithuania offers a self-employed work permit for entrepreneurs and freelancers.
Concluding Thoughts
When considering the easiest countries to get a work visa, there are a few standouts to remember. One such example is Australia and New Zealand, which offer working holiday visas to Americans aged 18-30 years old for up to 12 months.
Another country to consider is Estonia, which has a high rate of accepted work visa applications due to its relatively small number of requests compared to other countries. Estonia can be a great choice for your work abroad experience.
Mexico is the best place if you're looking for a warm climate and an enjoyable work environment. With options for a temporary or permanent residence, Mexico makes it relatively easy for foreigners to obtain a work visa.
Lastly, Germany introduced the Right to Residence and other favorable immigration laws in 2023, making it a prime destination for international students and professionals. 
So, here you go!
Remember that obtaining a work visa often requires meeting specific requirements and completing paperwork, so it's important to thoroughly research your chosen destination before embarking on your work abroad journey.
Frequently Asked Questions
Which European countries have simple work visa processes? 
Estonia, Lithuania, Iceland, Latvia, Slovakia, Luxembourg, and Czechia offer relatively simple work visa processes with higher acceptance rates.
What are the best countries for obtaining a work permit?
Estonia, Australia, New Zealand, and Mexico have various visa options and simplified processes, making it easier to secure work permits.
Which Schengen countries have the easiest work visa procedures in 2024? 
In 2023, Estonia, Latvia, Slovakia, Luxembourg, and Czechia are among the Schengen area with straightforward work visa procedures and higher acceptance rates.
Which countries have the most job opportunities for foreign nationals? 
Australia, New Zealand, the US, Canada, and Germany have thriving economies, diverse industries, and open immigration policies, offering substantial job opportunities for foreign workers.
Can US citizens work in any country without a visa?
Yes, US citizens can work in countries like Australia and New Zealand under the working holiday visa program and in Mexico through the permanent resident visa option. It's advised to check the specific visa requirements for each country before planning.
What countries offer easy work visas for Indians? 
Estonia, Australia, and Mexico are known to have a straightforward work visa application process for Indians.