Do you love winter? Do you want to experience the best that Edmonton has to offer in this season? If you answered yes to both questions, then you are in luck.
Edmonton is a beautiful city with plenty of attractions and activities, even when the temperature drops below zero. Whether you are looking for outdoor fun, indoor entertainment, or cultural experiences, Edmonton should be on your bucket list this winter season.
I will share with you 10 things that I love to do in Edmonton in winter that will make you fall in love with this city too. These are not just ordinary things that you can do anywhere else. These things are unique and special to Edmonton, something that will make your winter unforgettable.
So grab your warmest coat, coziest scarf, and adventurous spirit, and get ready to discover 10 things you can do in Edmonton in winter.
Go Shopping at West Edmonton Mall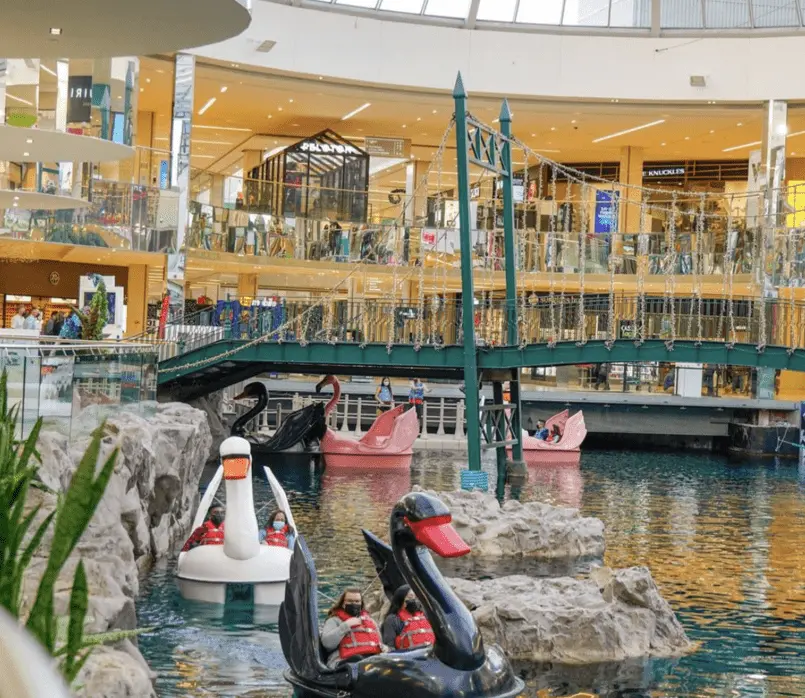 If you're in Edmonton during winter, you should definitely visit the West Edmonton Mall. It's the biggest mall in North America and a top place to see in Edmonton.
With more than 800 shops, food places, and other services, You can buy clothes, gadgets, books, and more. There are both big brand names and unique little shops.
But it's not just about shopping! The mall is also a place for fun. Take a ride at Galaxyland, the world's biggest indoor amusement park. Or, get wet at World Waterpark, North America's biggest inside water park. You can watch movies in one of the 13 theaters, play mini-golf, or even ice skate.
So, it's a cool place to shop and have fun!
Glide Along Edmonton IceWay Skating Trails
The first thing I recommend you do in Edmonton in winter is skate on the IceWay skating trails. These are not just regular skating rinks. These specially designed paths wind through the scenic Victoria Park, creating a magical winter wonderland.
The trails are lit by solar-powered lanterns that cast rainbow colors onto the ice and snow, creating a festive atmosphere.
The IceWay skating trails are free to use. You can bring your own skates or rent them at the nearby pavilion. The trails are suitable for skaters of all levels and ages, and there are also fire pits and benches along the way where you can warm up and relax.
Visit Muttart Conservatory in Edmonton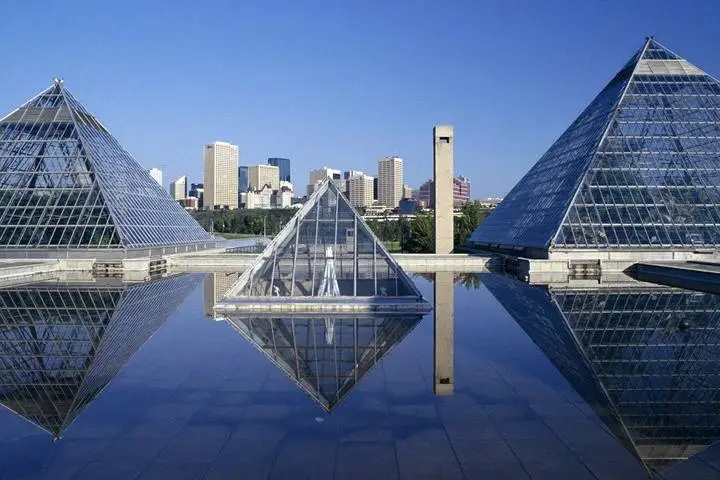 One of my favorite things to do in Edmonton during winter is visit the Muttart Conservatory. It's a beautiful plant garden in the North Saskatchewan River valley.
The Muttart Conservatory has four glass pyramid shapes. Each one has different types of plants from different places in the world: tropical, dry, mild, and special ones. Seeing all these plants and flowers is amazing, especially when it's snowy outside.
You can visit the Muttart Conservatory from Friday to Monday between 10 am and 5 pm and Wednesday and Thursday from 10 am to 5 pm.
The ticket prices change based on your age and when you visit. But they are usually between $6.50 and $14.50 for each person.
Enjoy an Ice Hockey Match in Edmonton
Ice hockey is a big deal in Canada, and I love watching it in Edmonton during winter. The city is home to the Edmonton Oilers, a big National Hockey League (NHL) team. They play games at Rogers Place, a cool arena that can fit 18,500 fans.
Watching a hockey game is super fun! You'll feel like you're part of the city. You can cheer, watch the fast moves on the ice, and sing along with everyone. Plus, you can buy fun team stuff and get snacks and drinks at the game.
The NHL games are from October to April. They usually happen on weekdays in the evening or weekends in the afternoon. You can buy tickets online or at the game place. But be quick! Sometimes, tickets go fast or can be expensive for popular games.
Visit the Alberta Legislature Building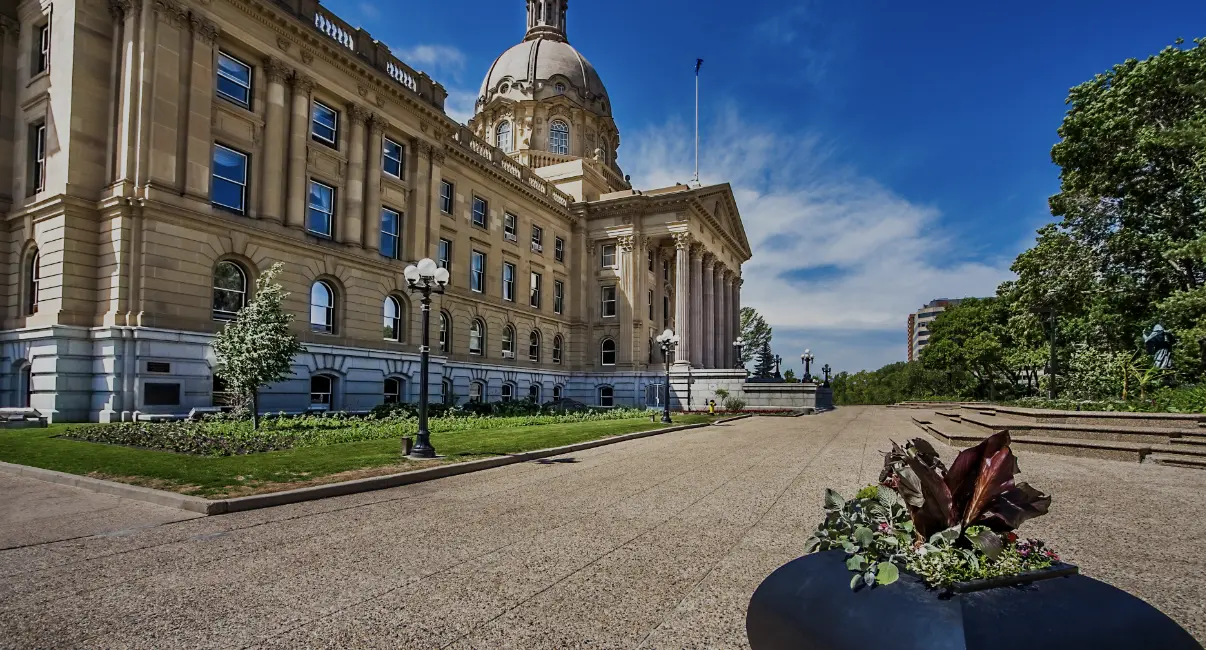 Do you enjoy learning about history and politics? Then you should see the Alberta Legislature Building. This place is where the Alberta government meets and does its work. The building was built in 1913 and is very pretty. It has a large dome, a shiny marble staircase, a circular room, and a fountain.
You can take a free tour to learn more about this building, its history, and what they do there.
If you're in luck, you can see government officials discussing and making new rules. You can watch this from a particular area for visitors. In the winter, the building looks even prettier with lights and statues.
Enjoy Silver Skate Festival
One of the most anticipated events that I look forward to in Edmonton in winter is the Silver Skate Festival, an annual celebration of winter sports, arts, and culture.
The festival takes place at Hawrelak Park, a large park located in the river valley. The festival features a variety of activities and attractions for all ages and interests, such as:
Ice skating on the frozen lake

Snowshoeing and cross-country skiing on the trails

Ice sculpting and snow carving competitions

Fire sculptures and lantern displays

Live music and performances

Folk and heritage tents

Food trucks and vendors
The Silver Skate Festival is a free event that you can go too and enjoy yourself. It's usually in the middle of February and goes on for 10 days.
Edmonton Valley Zoo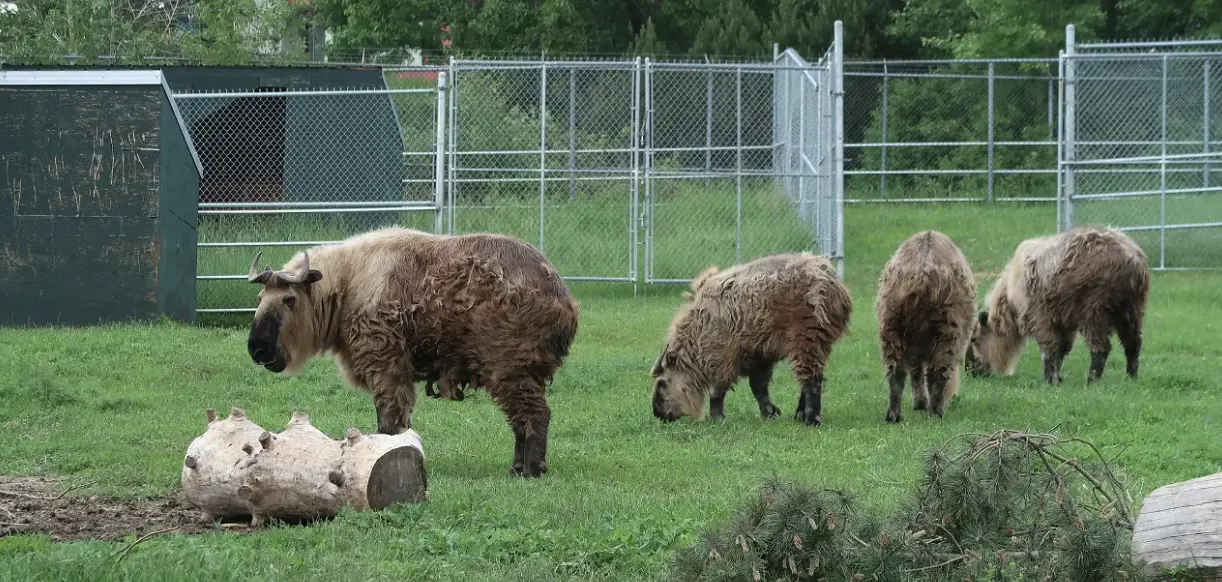 Do you like animals? Then you'll love the Edmonton Valley Zoo in the river valley of Edmonton.
There are more than 300 animals in the zoo from around the world. You will get to see big cats like lions and tigers, tall giraffes, striped zebras, playful monkeys, cute pandas, strong wolves, furry bears, swimming otters, waddling penguins, and lots more.
You can watch when they feed the animals, see incredible animal shows, meet some animals up close, take special behind-the-scenes tours, or join camps and tours.
Explore Old Strathcona
It's a unique historic place in Edmonton that has kept its old buildings.
Old Strathcona is a lively and vibrant area that offers a variety of things that I love to do in Edmonton in winter. There are fabulous shops and old-time stores on Whyte Avenue.
You can eat at lots of different restaurants and cafes. At night, there are places with live music, comedy, and more. You can also learn the area's culture during your visit.
Getting to Old Strathcona is easy. You can drive, take a bus, ride a bike, or just walk from downtown Edmonton or other places in the city.
Visit the Art Gallery of Alberta
Do you love art? Then you should go to the Art Gallery of Alberta, or AGA for short. It's a big art museum in downtown Edmonton. The building looks really cool with its twisty metal design.
At the AGA, you can see more than 6,000 art pieces. These include art from Alberta, Canada, and all over the world. There are paintings, statues, photos, and many other types of art. Some art stays in the museum all the time, but some change during the year.
It's a great place for anyone who likes art or wants to see something new and enhance their appreciation.
Enjoy Winter Festivals and Events
Edmonton is known as Canada's Festival City because it hosts over 50 festivals throughout the year.
Many festivals take place in winter or celebrate winter themes, making them perfect for enjoying the season.
Some of the winter festivals and events I recommend you check out are Ice on Whyte, Flying Canoë Volant, Deep Freeze, and Winter Light Festival.
Bottomline…
Edmonton is a fun place to visit all year round, but it's extra special in winter. There's a lot to do that will make you feel all warm and snug.
Want More?
For more things to do, check out our other travel guides.