Do you want to live in a beautiful country that is not too expensive? Then you might like Portugal. There are many cheapest places to live in Portugal that have many things to do that are fun and exciting. You can surf on big waves, hike on excellent trails, or drink coffee by the ocean.
You can also have a good life there without spending too much money.
Lisbon is the capital of Portugal, but it is costly now.
But don't worry, many other places in Portugal are more affordable and friendlier. You can also visit your family and friends back home quickly because Portugal has many airports and trains.
You don't have to go far from Lisbon or Porto, another big city, to find cheaper living places.
In this post, I will tell you about five places in Portugal that are cheap and beautiful.
You will love them!
Cheapest Places to Live in Portugal
Castelo Branco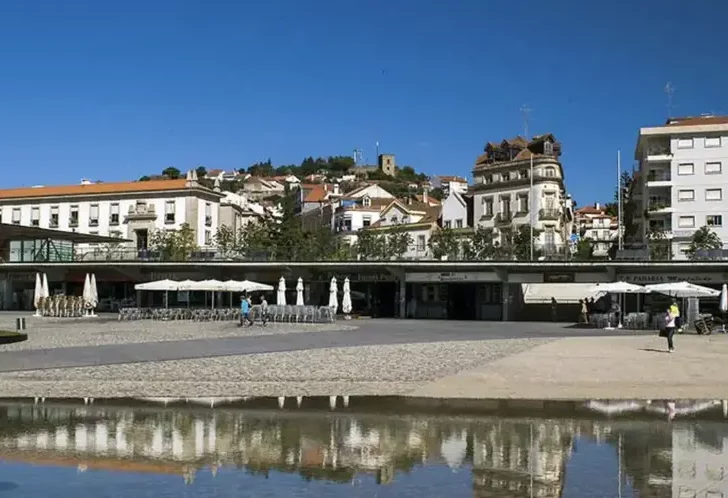 Searching for affordable, quality living in Portugal? Castelo Branco is your answer. Situated in Portugal's heart, this city provides many benefits for expats and locals, thanks to its economical cost of living and excellent lifestyle.
The average monthly cost in Castelo Branco is a mere $773, making it one of the world's least expensive cities. The median after-tax salary of $981 covers living expenses comfortably. A city-center one-bedroom apartment is about $294 per month, utilities are around $112, and essentials like groceries, transportation, dining, and leisure activities are budget-friendly.
Castelo Branco is home to around 56,000 residents, a peaceful city offering clean air and cultural heritage, including the iconic Castelo Branco Castle and the Francisco Tavares Proença Júnior Museum. Nearby attractions like Gardunha Mountain and International Tagus Natural Park are a treat for nature enthusiasts.
The city's top-tier education and health infrastructure make it more appealing. It houses high-quality schools, and the region's leading university, the Polytechnic Institute of Castelo Branco, offers various courses. Modern healthcare facilities, such as well-equipped hospitals and health centers, provide excellent medical care.
Castelo Branco's well-connected transportation system ensures easy commuting, including road, rail, and the nearby Aerodrome de Castelo Branco airport. A fast, unlimited 50 Mbps internet service keeps the city digitally connected.
Castelo Branco is a prime option for those seeking a low-cost, high-quality lifestyle in Portugal. Its affordability and quality of life blend make it an ideal destination to experience the Portuguese lifestyle.
Santarém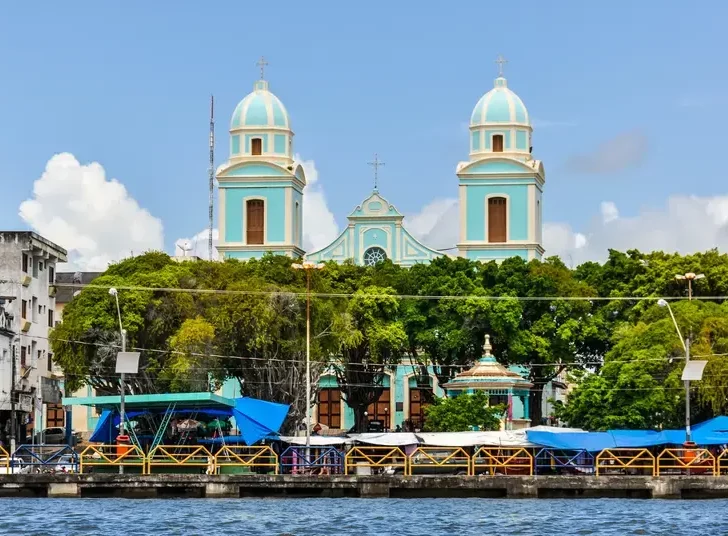 Imagine life in Santarém, Portugal's hidden gem, beautifully nestled on the Tagus River. With a cozy population of 58,000, this city boasts tranquility and community spirit and impressively ranks in the top 37% of the world's least expensive cities.
Average monthly living costs here is only $915!
The quality of life here is top-notch. Clean air, pleasant weather, and a culture rich with Gothic architecture, delightful gardens, and delectable cuisine await you. For nature lovers, the Tagus River, Gardunha Mountain, and Malcata Nature Reserve are just a stone's throw away.
Santarém doesn't skimp on education and healthcare either. The city houses the esteemed Polytechnic Institute of Santarém, and residents can access excellent medical facilities.
Moving around is effortless with a robust transportation network, and high-speed internet is a given.
So, why not live the affordable Portuguese dream in Santarém, where high living standards meet pocket-friendly costs? It's a perfect blend!
Covilhã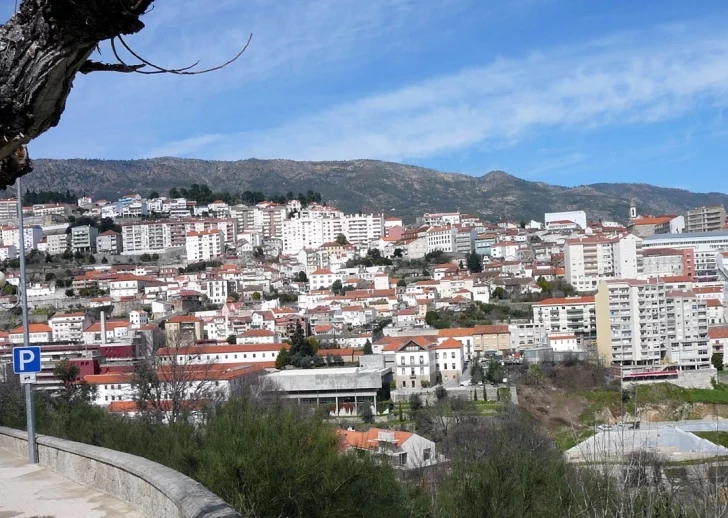 Covilhã is a fun city in the middle of Portugal. It's near Serra da Estrela, the tallest mountain in the country. It is a pocket-friendly and cozy city. Living here won't break your bank – with the cost of living at an excellent $719, it's one of the world's least pricey cities.
An average salary of $969 covers more than a month's expenses. Are you renting an apartment? That's about $353 a month downtown.
This city of around 51.8K folks is pretty chill and clean. The weather's nice, and the air's fresh. You'll find beautiful churches, museums, and gardens, and don't forget to taste the local wine and cheese! Nearby, nature lovers can explore spots like the Tagus River and Gardunha Mountain.
Education's top-notch here – the University of Beira Interior offers many courses. The city's health services are impressive, boasting a modern hospital and several health centers.
Traveling in and out is a breeze. Buses, trains, and flights via nearby Aerodromo de Castelo Branco connect Covilhã to other major cities. Plus, internet connectivity here is super fast.
Covilhã is one of the cheapest places to live in Portugal. The balance of cost and comfort here is just perfect!
Silves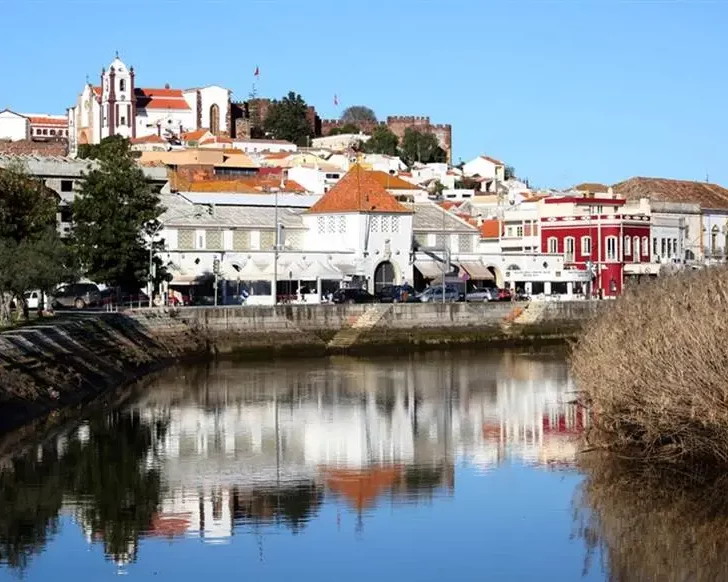 In the Central Algarve region, Portugal's sun-soaked city, Silves, offers a budget-friendly, relaxed lifestyle. Silves is known for its historical richness and caters to a comfortable living experience without straining your wallet.
Here's why Silves is a great choice:
The city is cost-effective, with an average monthly expense of about $1013. With an average after-tax income of around $1079 and affordable rent, managing finances is simple. Necessities like food, transport, and leisure activities are also reasonably priced.
A friendly city of around 37,100 residents, guarantees a quality of life. With clean air and a comfortable yearly average temperature of 16.6°C, you'll enjoy exploring landmarks like Castelo de Silves and local cuisine.
It boasts excellent schools, a respected university, Instituto Piaget, and a modern hospital for your health needs. Travel is hassle-free, with a good network of buses, taxis, trains, and the nearby Portimao Airport. Stay connected with fast, unlimited internet of around 50 Mbps.
Essentially, Silves provides a blend of affordability, lifestyle, and connectivity.
Guimarães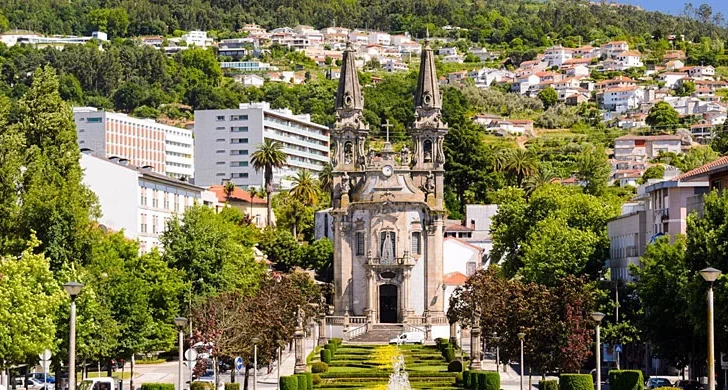 Guimarães, a historical gem and former capital of the Algarve during the Moorish era, is a fantastic place to live in Portugal. Known for its affordability, the average living cost is around $1013 monthly, with a median after-tax salary of $1079 and an average rental price of $607 for a city-center apartment, which makes life in Guimarães financially accessible.
The city, home to roughly 158,000 residents, boasts excellent air quality and a temperate climate, making it a friendly, comfortable place to live.
With cultural spots like Castelo de Guimarães, an old town, gardens, and local delicacies such as wine and cheese, the city offers a rich quality of life. Guimarães also prioritizes education and healthcare, hosting the prestigious University of Minho and modern health facilities.
Its robust connectivity, both physically with good transport links and digitally with high-speed internet, further adds to its appeal. For a taste of the Portuguese lifestyle, Guimarães is one of Portugal's cheapest places to live.