Have you ever experienced the joy of serendipity while on vacation? You know, that delight when you stumble upon an unexpected treasure? For me, that was Red Deer, Alberta, Canada.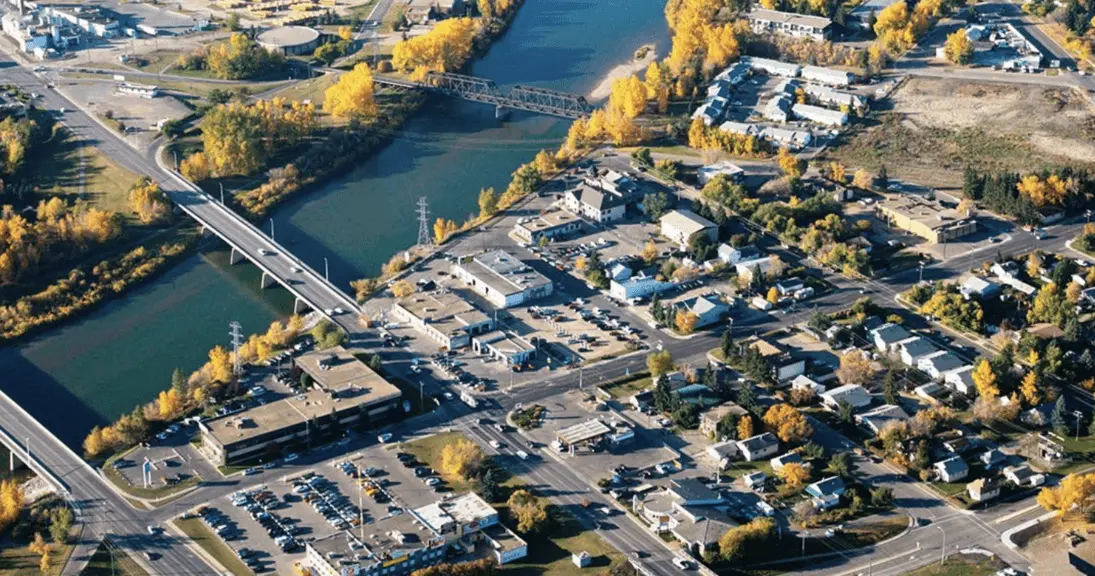 I found a captivating blend of city life sophistication and heartwarming small-town charm. It was like discovering a secret treasure right in the heart of Canada.
It was hard to believe that such a magical place could exist. It was brimming with experiences waiting to be lived.
So, I made it my mission to uncover the best things that Red Deer had to offer, and boy, was it an adventure!
Best Things to Do in Red Deer
Suppose you are looking for a much-needed retreat, a place that was out of the ordinary yet comfortably familiar. And voila! There was Red Deer, tucked cozily between Calgary and Edmonton.
It will be love at first sight as soon as you enter the city. Its warm, welcoming vibes will envelop you. The picture-perfect landscapes, the sense of history that hung in the air, and the friendly faces all around were like stepping into a storybook.
Check this out: Best Beaches in Charleston, SC – Our Top 5 Picks
Waskasoo Park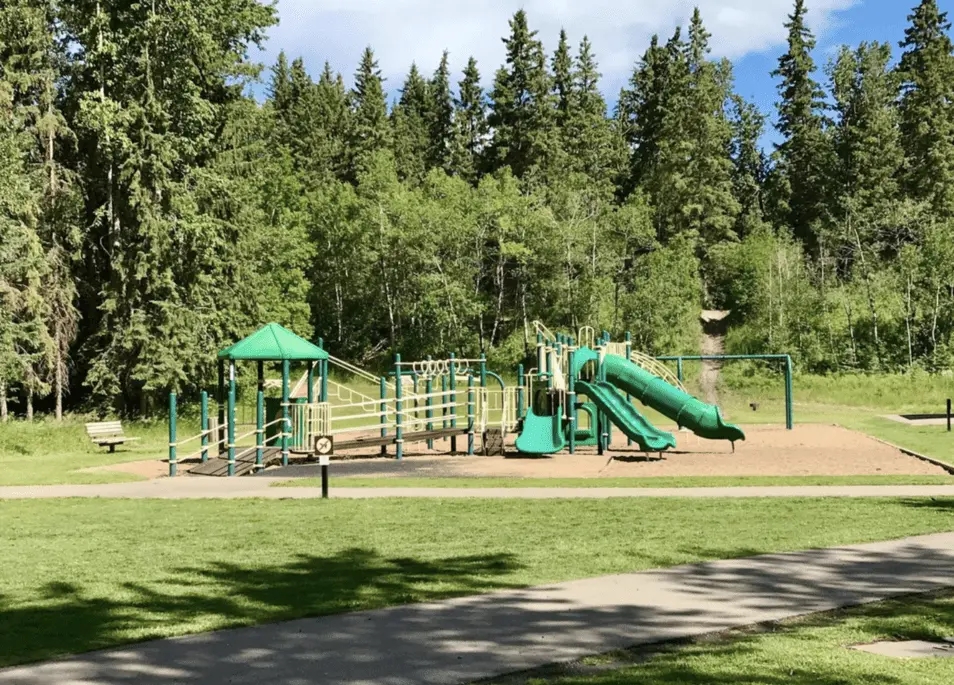 Let's start with Waskasoo Park. Imagine a vast green oasis, sprawled out in all its glory, a network of trails stretching over 100 km. It was like walking into a painting.
Whether you like cycling, hiking, or just sitting on a bench, watching the world go by, the Park always had something new to offer.
But what caught my eye was the Kerry Wood Nature Centre tucked in the heart of the Park. What a marvelous place to learn about local ecology! The workshops were so engaging that even someone like me, who barely knew anything about nature, was completely captivated.
Fort Normandeau
Next came Fort Normandeau. This was not just a replica of an old wooden fort from 1885, it was a time machine. Every corner of the Fort whispered tales of the past.
I felt like I was walking in the shoes of fur traders and settlers. The Fort's interactive exhibits and demonstrations made history come alive before my eyes.
Red Deer Museum + Art Gallery
If you're am a sucker for art and history, so the Red Deer Museum + Art Gallery was like a dream come true. The gallery was a mishmash of historical relics and contemporary artworks.
Every visit felt new and exciting because of the ever-changing exhibitions. Whether you are an art connoisseur or a novice like me, this place has something to fascinate everyone.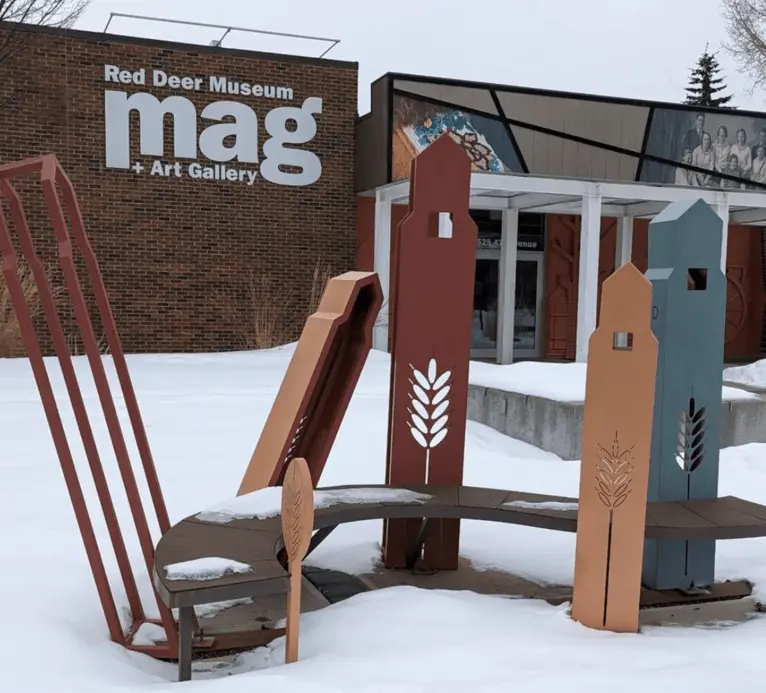 Culinary Delights
I cannot overlook Red Deer's culinary scene, which was a gastronomic adventure. The city had everything from comfort food that reminded me of grandma's kitchen to experimental dishes that sent my taste buds on a roller coaster ride.
I even tried locally brewed beers that were nothing like anything I'd had before.
Sunnybrook Farm Museum
The Sunnybrook Farm Museum was another delightful surprise. I saw how the early 20th-century pioneers lived and farmed in central Alberta. There were ancient farm machines that looked like they were straight out of a period film.
The children were having the time of their lives petting the farm animals, and I must admit, you will enjoy it just as much.
Adventures at Bower Ponds
If you're a thrill-seeker, you'd love Bower Ponds as much as I did. In the summer, I enjoyed paddle boating and canoeing. I spent hours sitting by the water, losing myself in the tranquillity of nature. When I revisited in the winter, the ponds had transformed into a fairy-tale ice-skating rink.
The best part was the concerts and events. There was always something happening there.
A Stroll Through Red Deer Public Market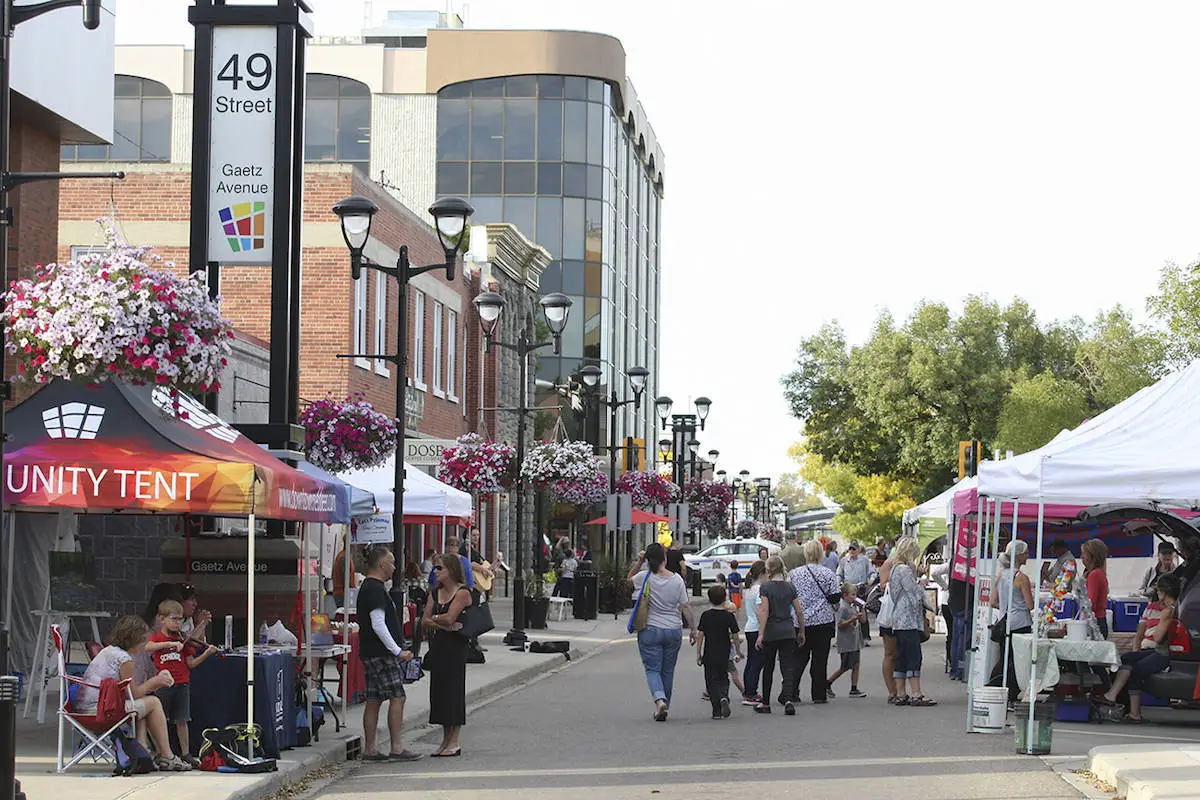 Experiencing the local culture at the Red Deer Public Market was one of the highlights of my journey. I shopped till I dropped, picking up fresh produce, homemade crafts, and unique souvenirs.
The lively atmosphere and the locals' friendliness turned every visit into a mini festival.
Let Loose in the Nightlife
And let's remember the pulsating nightlife. Red Deer was full of places to let loose and unwind. There was something for everyone, whether it was the rustic pubs or the elegant wine bars.
You will even dance the night away at some of the town's most happening dance clubs.
Best Time to Visit Red Deer
Every season brings a unique charm to Red Deer.
Summers: (June – August) are perfect for outdoor activities such as canoeing, hiking, and enjoying the bustling local markets.
Winters: (December – February) turn the city into a winter wonderland, offering exciting activities like ice-skating and cross-country skiing. However, do pack appropriate clothing according to the season.
Travel Tips and Recommendation
If you're planning a trip, here are a few travel tips and recommendations to make the most of your time in this charming Canadian city.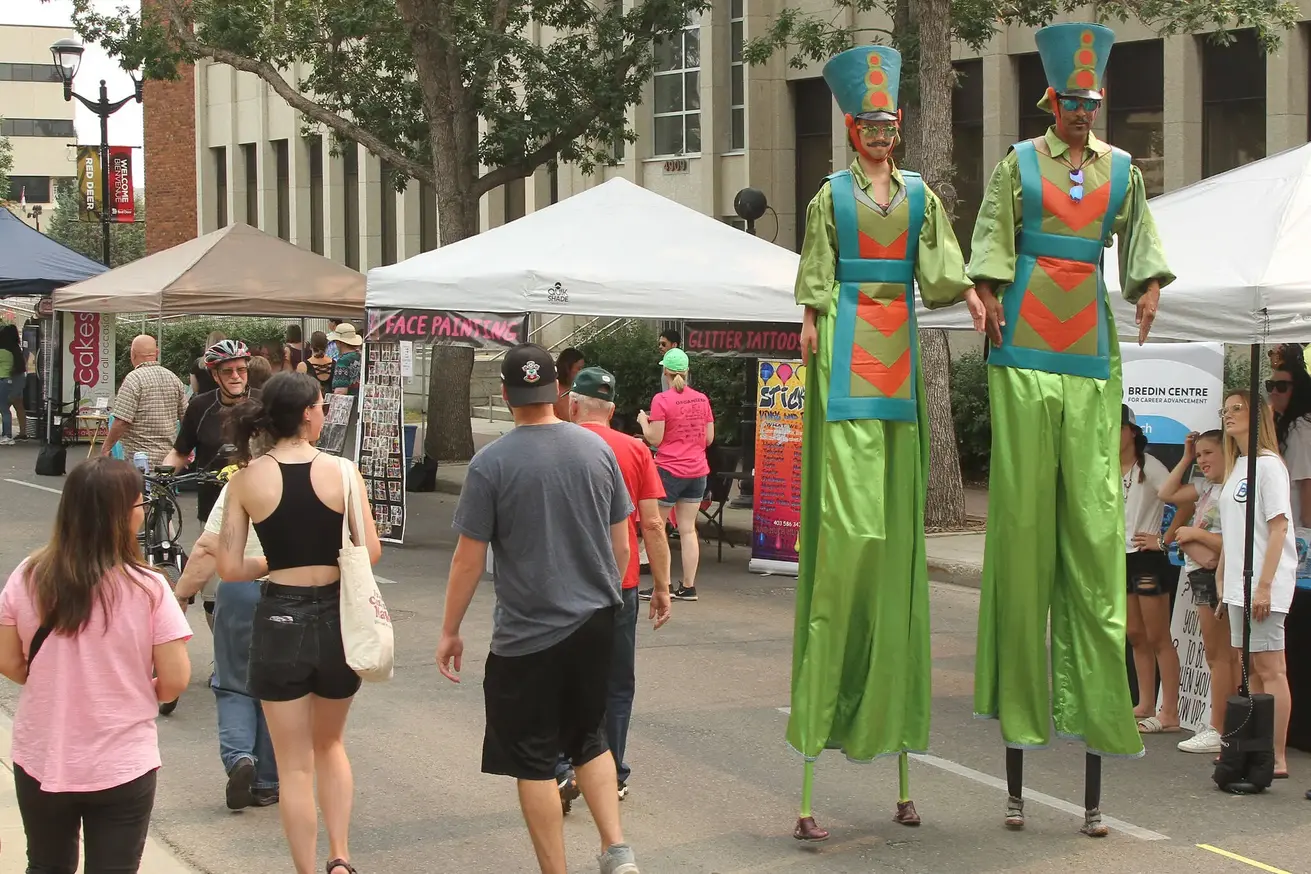 Getting Around:

Red Deer is pretty easy to navigate. Renting a car is the best option if you plan to explore the city and its surrounding areas extensively. However, the city also has a well-connected public transport system – Red Deer Transit- covering most tourist spots.

Local Cuisine:

Indulging in local cuisine is a must. Try the

Saskatoon Berry Pie

, a local favorite, or enjoy Alberta beef in many local eateries. Visit

Troubled Monk Brewery

for some craft beers and locally brewed sodas. The Farmer's Market is a great spot to taste fresh produce and local delicacies.

Accommodation:

Red Deer offers a range of accommodations to suit different budgets. From luxury hotels like Radisson and Sheraton to more budget-friendly options like

Holiday Inn

and

Comfort Inn

, you'll find something that suits your needs.

For a more rustic experience, consider staying at one of the local bed and breakfasts or campgrounds.

Outdoor Activities:

Outdoor enthusiasts are in for a treat. Take advantage of the walking trails of Waskasoo Park or water activities at Bower Ponds. A trip to the Ellis Bird Farm or Medicine River Wildlife Centre is a must for wildlife lovers.

Festivals:

Keep an eye on local festivals and events. From the

Red Deer Symphony Orchestra

performances to the CentreFest in summer, these events offer an immersive cultural experience.

Nightlife: Enjoy the vibrant nightlife. Visit The Vat Pub for live music or One Eleven Grill for some jazz with your dinner. If you're a fan of performing arts, take advantage of a show at the Red Deer Memorial Centre.
Safety: Red Deer is a safe city, but like any other place, it's essential to stay alert, especially at night. Keep your valuables secure, and stay in well-lit, populated areas.
Every trip is unique, and flexibility can lead to the best experiences. Red Deer is full of surprises. Go with an open heart, soak in the local culture, and let Red Deer charm you in its special way.
Before you go…
Red Deer is a city that knows how to charm its visitors. It's a blend of history, culture, nature, and gastronomy. No matter where you turn, there's always something waiting to surprise you.
So, whether you're planning a short or extended vacation, I recommend adding Red Deer.
It promises to be a trip to fill your heart with memories and your bags with souvenirs. And who knows, you might even come back with a story or two.