Most of us remember those summer days when a trip to the amusement park meant a full day under the sun, laughter echoing off rollercoasters, and the thrill of outdoor rides.
And guess what? Some of these indoor wonders have surpassed their outdoor counterparts in sheer size and entertainment quotient.
Whether you're a thrill-seeker or just looking for family-friendly fun, these places have it all.
Now, let's buckle up and explore the 5 world's biggest indoor amusement parks.
World's Largest Indoor Amusement Park
1. Lotte World
Location: Seoul, South Korea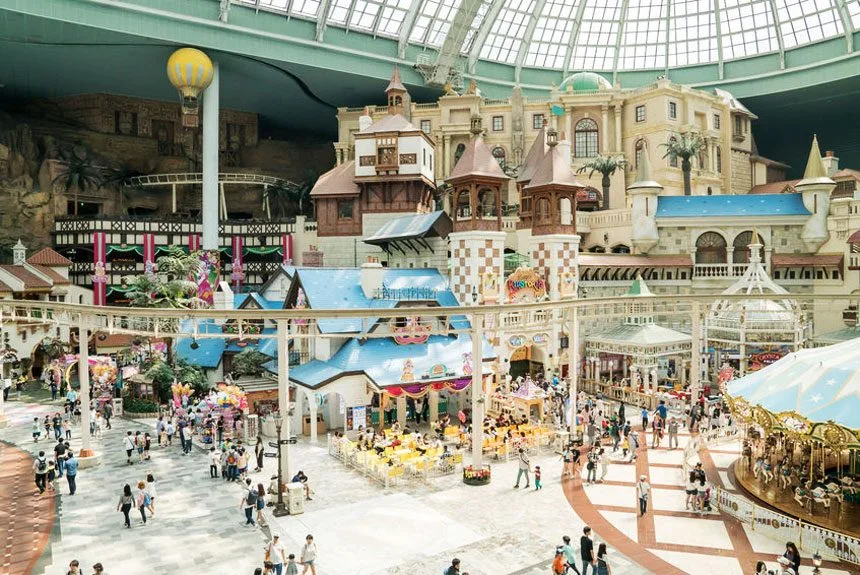 The jewel of South Korea! Lotte World is not just a park; it's an experience. Split between an outdoor and an indoor section, the indoor part, famously known as "Lotte World Adventure," has consistently held its position among the world's largest indoor theme parks.
From high-flying roller coasters to enchanting parades, it offers an unparalleled experience.
Just imagine skating in the indoor ice rink or exploring the mysteries of the Pharaoh's tomb without stepping out! And if you're in the mood for cultural exploration, shows and parades showcase South Korea's rich heritage.
2. IMG Worlds of Adventure
Location: Dubai, UAE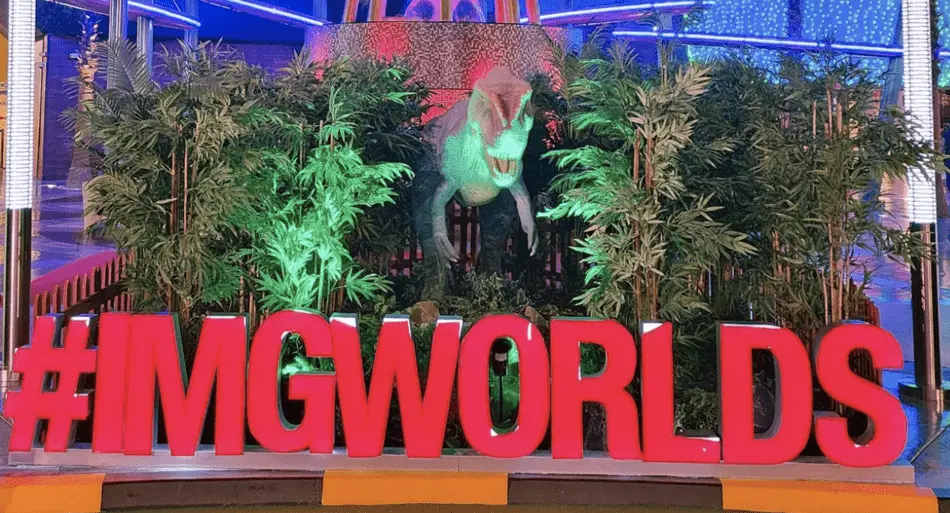 Dubai is a land where luxury meets innovation, and what better place for the IMG Worlds of Adventure to call home? Spanning a vast area, this indoor behemoth is divided into four zones: Marvel, Cartoon Network, Lost Valley-Dinosaur Adventure, and IMG Boulevard.
Whether you're teaming up with the Avengers to save the day or racing against the Powerpuff Girls, the fun never stops. The animatronic dinosaurs in the Lost Valley will transport you millions of years back in time, making you feel as if you're in another world altogether.
3. Ferrari World
Location: Abu Dhabi, UAE
Vroom, vroom! Are any speed junkies reading this? Well, Ferrari World is your paradise.
It boasts the fastest roller coaster in the world, the Formula Rossa. I don't know what will if that doesn't get your heart racing.
Beyond the rides, the park beautifully encapsulates the essence of Italy with its Venetian-inspired plazas and authentic Italian eateries. So, whether you're there for the high-speed thrills or to indulge in some 'la dolce vita,' Ferrari World has got you covered.
4. Galaxyland
Location: Alberta, Canada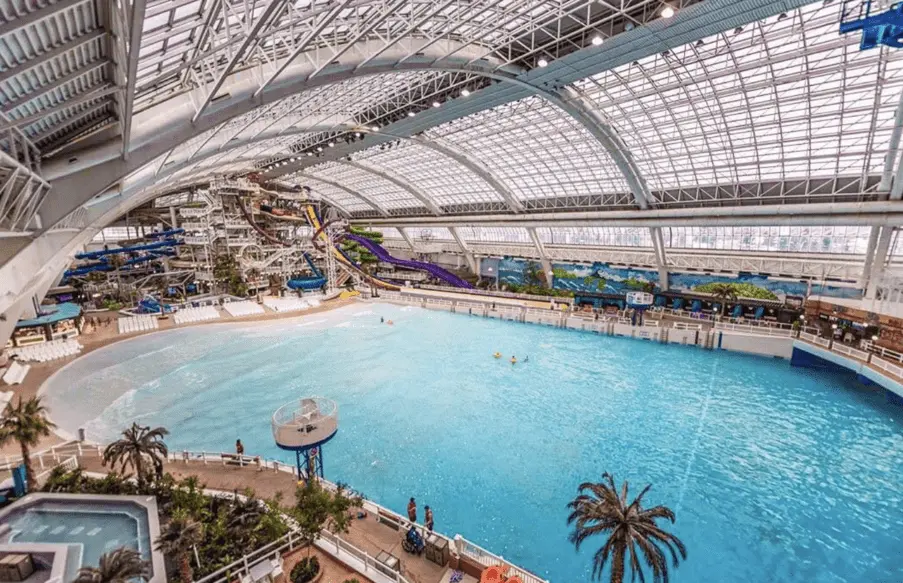 Do you know Galaxyland is in North America's largest shopping mall? Yes, It's in West Edmonton Mall. The park offers a cosmic experience, illuminated by neon lights, and is designed to make you feel like you're traversing through outer space.
From the gravity-defying Mindbender roller coaster to spaceship-themed carousels, there's an array of attractions to keep everyone entertained.
And for those who aren't fond of dizzying rides, there are ample arcade games to indulge in.
5. KidZania
Location: Multiple Locations
KidZania is not your typical amusement park; it combines learning and entertainment. With locations spread across the world, from Tokyo to London to Mumbai, KidZania allows children to role-play as adults in an interactive city designed just for them.
Kids can be doctors, pilots, chefs, or even firefighters for a day, all within the confines of this indoor wonderland. While it may not have towering roller coasters, the joy of learning and the sheer creativity of the concept makes it a must-visit.
The Indoors Like Never Before
While the charm of an outdoor amusement park on a sunny day is undeniable, these indoor marvels prove that size, innovation, and thrill know no boundaries.
So, next time the skies are gloomy, or the temperatures dip, remember that an indoor adventure awaits, offering memories that will last a lifetime.
Now, it's over to you. Which of these indoor amusement parks are you adding to your bucket list?