If you are a social worker who wants to immigrate to Canada, you might be wondering how to search for the best options and opportunities.
There are many factors to consider, such as the immigration programs, the eligibility requirements, the application process, the fees, the processing times, and the job prospects.
In this article, we will guide you through some of the steps and tips on how to search "social worker Canada immigration" effectively and efficiently.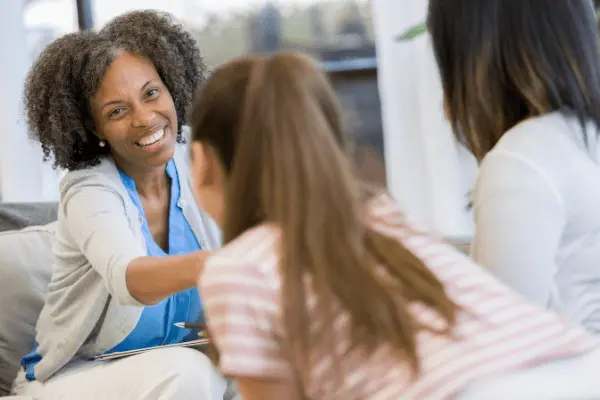 Identify Your Immigration Goals and Preferences
The first step is to identify your immigration goals and preferences. Why do you want to immigrate to Canada? What are your long-term and short-term plans? Where do you want to live and work in Canada? How soon do you want to move?
These questions will help you narrow down your search and focus on the most suitable immigration programs for you.
For example, if you want to become a permanent resident of Canada, you might want to look into the Express Entry system, which is a fast and competitive way of applying for permanent residency. If you want to work temporarily in Canada, you might want to explore the Temporary Foreign Worker Program (TFWP) or the International Mobility Program (IMP), which allow employers to hire foreign workers for specific occupations and durations.
If you have a connection to a specific province or territory in Canada, such as a family member, a friend, or a job offer, you might want to consider the Provincial Nominee Program (PNP), which allows provinces and territories to nominate candidates for permanent residency based on their local needs.
Research Your Occupation and Skills
The next step is to research your occupation and skills in relation to the Canadian labour market and immigration system. How is your occupation classified and regulated in Canada? What are the skills and qualifications that are in demand in your field? How can you demonstrate your language proficiency and education credentials? These questions will help you assess your eligibility and competitiveness for different immigration programs and prepare your application documents.
For example, if you are a social worker, you should know that your occupation is classified as Skill Level A under the National Occupational Classification (NOC) system, which means that it requires a university degree and is considered high-skilled. You should also know that social work is a regulated profession in Canada, which means that you need to be licensed or registered by a provincial or territorial regulatory body in order to practice.
You should also know that social workers are in demand in many regions of Canada, especially in rural and remote areas, where there are shortages of qualified professionals. You should also know that you need to prove your language proficiency in either English or French by taking a standardized test such as IELTS or TEF, and that you need to have your education credentials assessed by a designated organization such as WES or ICAS.
Compare and Choose Your Immigration Program
The final step is to compare and choose your immigration program based on your goals, preferences, occupation, skills, and other factors. You should compare the benefits and drawbacks of each program, such as the eligibility criteria, the application process, the fees, the processing times, and the chances of success.
You should also consider your personal circumstances, such as your age, marital status, dependents, health, criminal record, and financial situation. You should also consult with an immigration consultant or lawyer if you need professional advice or assistance.
For permanent residency through Express Entry, you need to:
Create an online profile and enter a pool of candidates ranked by a CRS score
Meet the minimum requirements of one of the three federal economic immigration programs: FSWP, FSTP, or CEC
Have a valid job offer or a provincial or territorial nomination to increase your CRS score and chances of getting an ITA
Pay an application fee of $1,325 CAD per adult and $225 CAD per child
Expect a processing time of six months or less
For temporary work through TFWP or IMP, you need to:
Have a valid job offer from a Canadian employer with an LMIA or an LMIA-exempt offer letter from ESDC or IRCC
Apply for a work permit from IRCC, which may require a medical exam, a police certificate, and biometrics
Pay a work permit fee of $155 CAD per applicant and a biometrics fee of $85 CAD per applicant
Expect a processing time that varies by country and type of work permit
Before you go…
In conclusion, searching for "social worker Canada immigration" can be a complex and challenging task, but it can also be rewarding and fulfilling. By following the steps and tips outlined in this article, you can make your search easier and more effective.