New Year is here! Are you looking for the best provinces in Canada to live and work in 2024? Don't stress much. You're in the right place.
But what should you look out for when choosing the right province to live in Canada?
While some have garnered particular attention for the year ahead. In this article, I will delve into the top five provinces that stand out in 2024, focusing on aspects such as living conditions, education, and job opportunities.
If you're considering migrating to Canada but are unsure which province is best for you, let's check it out together.
Cheapest Provinces to Live in Canada in 2024
Newfoundland and Labrador:

The average cost of living with rent is $3,324 monthly.

Saskatchewan:

 The total cost of living, including house rent, is $3,432 per month.

New Brunswick:

Average cost is $3,610.50 per month.

Manitoba:

 The total cost of living is $3,630 per month, with rent included.

Nova Scotia:

The total cost of living, including house rent, is average $3,902.50 per month.
Our 5 Best Provinces to Live and Work in Canada in 2024
Ontario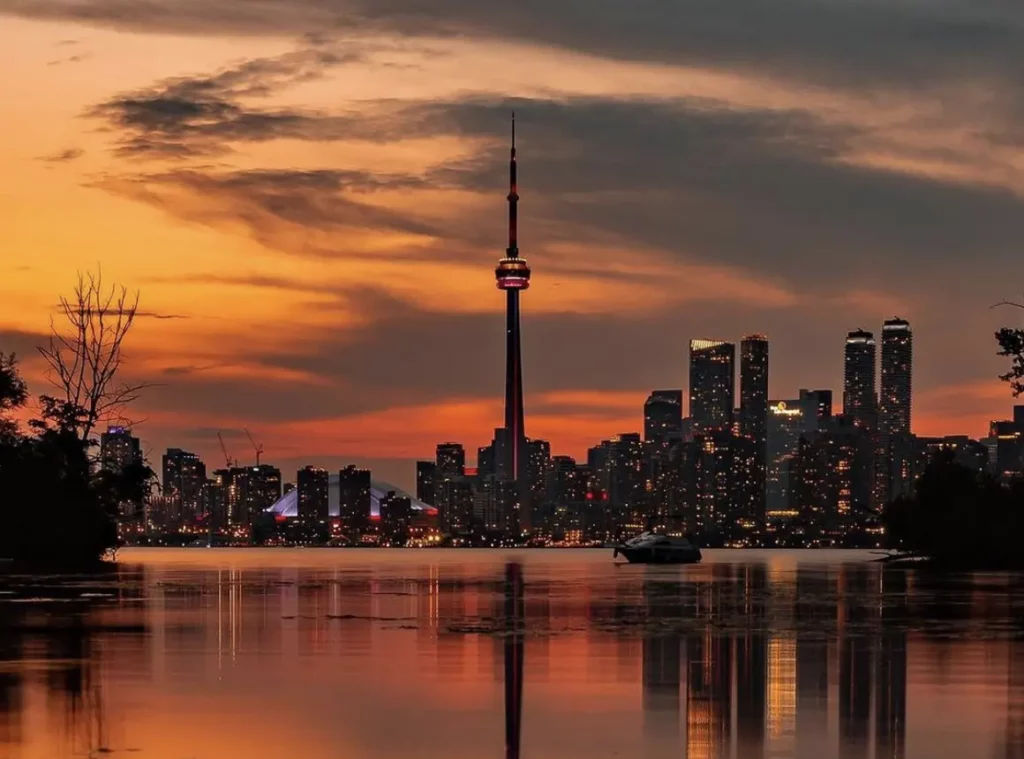 Why Ontario?
As one of the most central provinces in Canada, Ontario is a popular destination for anyone moving to the country. It is known to be one of the best provinces in Canada to live and work for immigrants.
Ottawa is one of Canada's safest cities. The capital city of Canada also has affordable housing and a good standard of living.
Ontario has the lowest unemployment rate and the highest average income of all the provinces in the country, making it an excellent pick for one of the best provinces to live in Canada.
Notable Cities
Ottawa:

 The second most popular city in Ontario and Canada's capital. 
Living Condition
Living in Ontario is like living in a world inside a province. Ontario offers all preferences, whether you enjoy city life with its skyscrapers and exciting nightlife or the calm countryside with its extensive vineyards and tiny communities. 
The province also has one of the safest cities in North America, providing people with peace of mind.
Education
Ontario takes pride in its top-notch education system. Here are some standout institutions:
University of Toronto: 

A global leader in research and innovation, consistently ranked among the world's best.

Queen's University:

 Located in Kingston, it's known for its historic campus and excellent business and health sciences programs.
Working in Ontario
With its strong economy and many industries, Ontario is a job-seekers paradise. Toronto, often referred to as the financial capital of Canada, hosts the headquarters of numerous multinational corporations. 
Meanwhile, cities like Waterloo are gaining traction as tech hubs, attracting young professionals worldwide. Plus, the province's diverse economy offers roles in the healthcare and entertainment sectors.
Ontario is one of the best provinces to live in Canada since it is a vibrant economic hub where people can find plenty of jobs, enjoy gorgeous parks, take advantage of modern services, and experience incredible diversity.
Check here for jobs in Ontario
British Columbia (BC)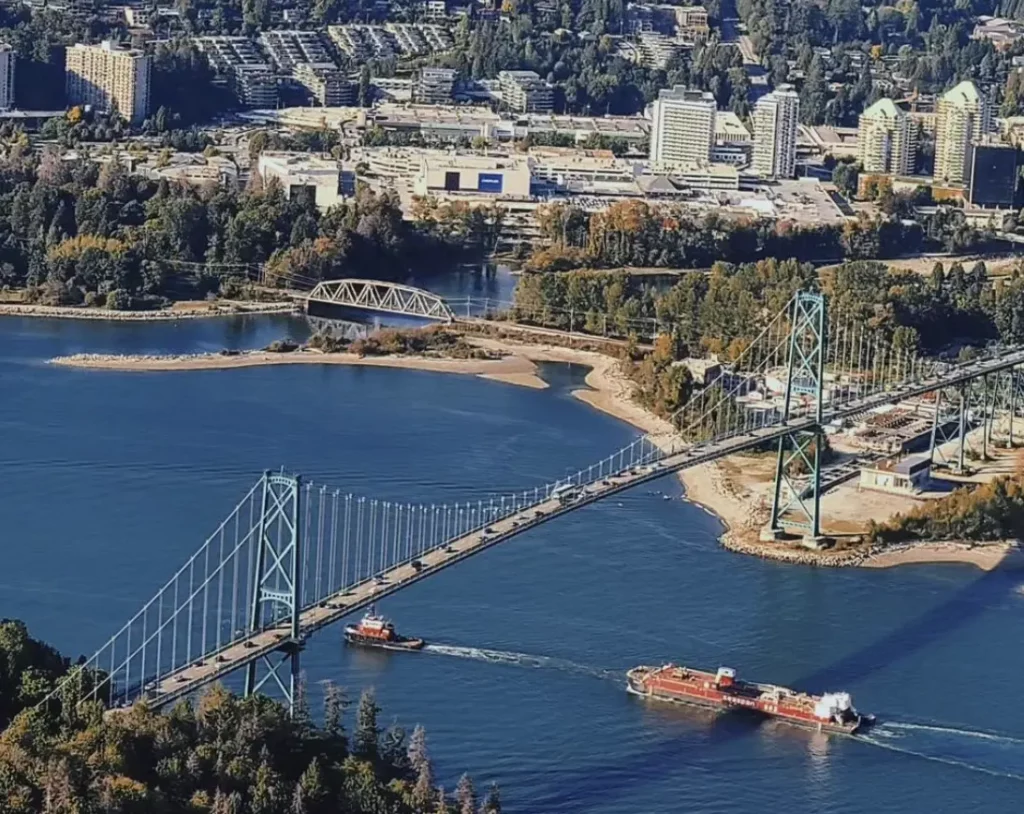 Why British Columbia?
British Columbia, often called BC, is a province that offers a balanced mix of city hustle and serene nature. Located on the west coast of Canada, BC has a varied climate and a booming economy.
Notable Cities
Vancouver:

 The largest city in BC, known for its job opportunities and cultural activities. 

Victoria:

 The capital of BC, famous for its historic sites and gardens. 
Living in British Columbia
BC has something for everyone, whether you prefer city vibes or peaceful towns. The Pacific Ocean and the Rocky Mountains provide countless outdoor adventures. Plus, a stable economy ensures a good quality of life.
Education 
BC is a hub for top-tier education, cultural diversity, and natural beauty. Renowned universities include:
University of British Columbia: 

A leading global university located in Vancouver. 

Simon Fraser University is known

 for its research and diverse programs in Burnaby. 
BC is also home to six of Canada's national parks, the oldest Chinatown in Canada, the world's most enormous totem pole, and many indigenous communities.
Working in British Columbia 
BC's thriving tech, entertainment, and natural gas industries attract job seekers. The province consistently ranks high for employment rates in Canada.
Quebec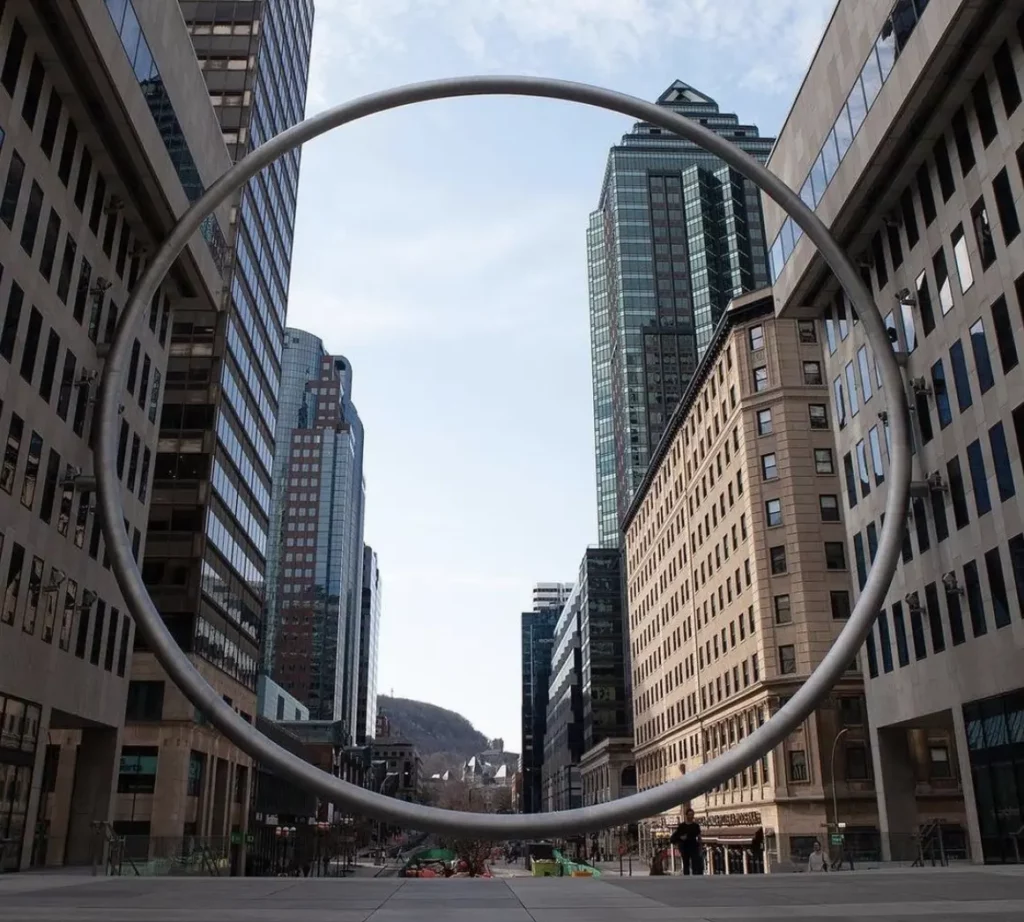 Why Quebec?
Quebec is a province unlike any other in Canada, with its distinct French culture and rich arts scene. It is in eastern Canada and beautifully marries old-world charm with modern energy, making it a truly special place to call home.
Notable Cities
Quebec City:

 A UNESCO World Heritage site, it's brimming with history and European-esque architecture.

Montreal:

 The metropolis of Canada, known for its festivals, gastronomy, and innovative spirit.
Living in Quebec
Imagine strolling down cobbled streets, enjoying poutine in a quaint café, or experiencing world-class festivals year-round. That's life in Quebec. The province boasts a high standard of living, all with a touch of European flair.
Education
Trust me, Quebec needs to catch up in the education department. Some gems include:
McGill University:

 Located in Montreal, it's among the top-ranking universities globally.

Université Laval:

 Based in Quebec City, it's renowned for its research and diverse curriculum.
Working in Quebec
Quebec isn't just about culture; it's also an economic powerhouse. From thriving tech hubs in Montreal to a buzzing financial services sector, the job market here is diverse and robust. 
And hey, if you ever wanted to work in a place where English meets French, Quebec is your go-to.
Alberta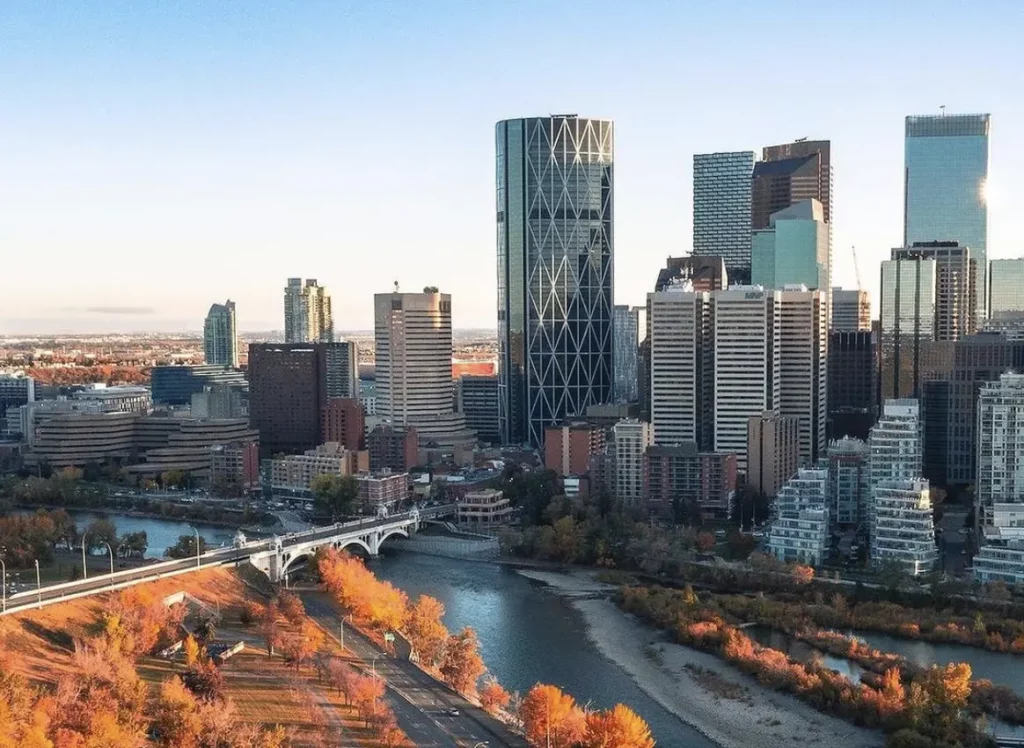 Why Alberta?
Fourth on our list of the best provinces in Canada to live and work. Alberta is in Western Canada; it offers some of the most popular natural attractions in the country.
The province of Alberta is well-known for its abundant natural gas and oil reserves, cattle ranching, the Rocky Mountains, and Dinosaur Provincial Park.
Often referred to as "Canada's Energy Province," Alberta has diverse landscapes, from the majestic Rocky Mountains to the expansive prairie lands.
Notable Cities
Calgary:

 A cosmopolitan city with a robust economy, renowned for the Calgary Stampede and its proximity to the Rockies.

Edmonton:

 The provincial capital, celebrated for its festivals, arts scene, and the sprawling West Edmonton Mall.
Living in Alberta
Alberta is a province that promises an unparalleled quality of life. The Rockies provide countless opportunities for outdoor activities, and the province's numerous parks and recreational areas offer residents a chance to connect with nature. Alberta also boasts a high standard of living with low living costs, making it an attractive option for newcomers.
Education
Alberta's commitment to education shines through its esteemed institutions. A few highlights include:
University of Alberta:

 Based in Edmonton, this institution is globally recognized for its research contributions, especially in health and engineering.

University of Calgary:

 A research-intensive university that ranks among the top in North America known for its business, energy, and environmental studies programs.
Working in Alberta
With a strong economy based mostly on natural gas and oil production, Alberta provides a large number of employment in the energy industry. In addition to energy, the province is seeing expansion in the banking, IT, and healthcare industries. 
It is desirable for enterprises and entrepreneurs due to its low tax rates and range of incentive programs.

Check here for jobs in Alberta
Nova Scotia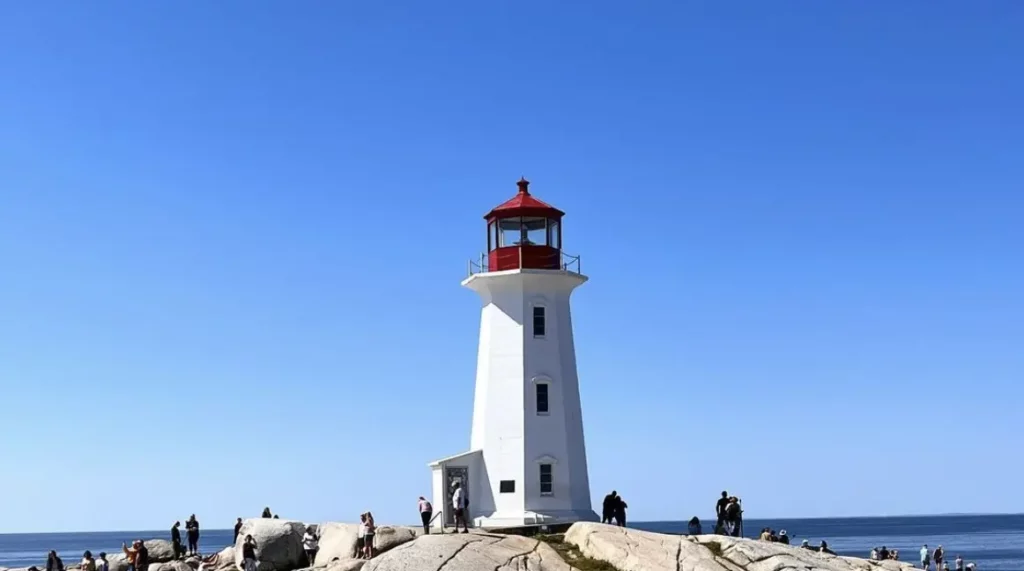 Our fifth best province in Canada to live and work is Nova Scotia!
Nova Scotia is called the "Ocean's Playground". It has sea music, stories, and history. It has rocky shores and pretty harbors. People live relaxed lives there, but there are also growing businesses.
Notable Cities
Halifax:

 The bustling capital city, which seamlessly blends the maritime tradition with modern urban energy, is known for its rich history and lively waterfront.

Dartmouth:

 Often called the "City of Lakes," Dartmouth boasts serene landscapes and is a hub for cultural festivities.
Living in Nova Scotia
Life in Nova Scotia is characterized by its strong community bonds, oceanic views, and many cultural events. The province's mild climate, combined with its natural beauty, from the Cabot Trail's scenic drives to the historic sites of Lunenburg, ensures that there's always something to see or do. 
The cost of living here is competitive, with real estate offering affordable options compared to many major Canadian cities.
Education
Nova Scotia's commitment to fostering intellectual minds is evident in its top-tier institutions:
Dalhousie University:

 Located in Halifax, it's one of Canada's oldest universities and is globally recognized for programs in law, medicine, and oceanography.

Saint Mary's University:

 Known for its outstanding business programs and rich athletic tradition.
Working in Nova Scotia
While historically reliant on fishing, shipbuilding, and agriculture, today's Nova Scotia is diversifying. The province is making significant strides in information technology, renewable energy, and financial services. 
Furthermore, with its provincial nominee programs and welcoming attitude towards international students and skilled workers, Nova Scotia is becoming an increasingly attractive destination for global talent.
Check here for jobs in Nova Scotia
Not to forget! Nova Scotia is also a best province in Canada to raise a family.