Home to over 2 million people, soothing sandy beaches, quokkas, and the fourth largest city in Australia. But where are the fun places and best parks in Perth? You might be on the roads with the kids in the back and the sun hitting hard as it used to in Perth, the sunniest city in Australia, and the little ones want to have fun or some family time.
These parks and playgrounds are also suitable for school holidays—that trip of splendor and glamour in uniforms and groups.
Let us explore the beautiful parks in Perth that offer another adrenaline rush to tourists and residents beyond this city's famous beaches and islands. Here are the finest, most enjoyable, and most thrilling playgrounds and parks in Perth:
Our Top and Beautiful Parks in Perth
King's Park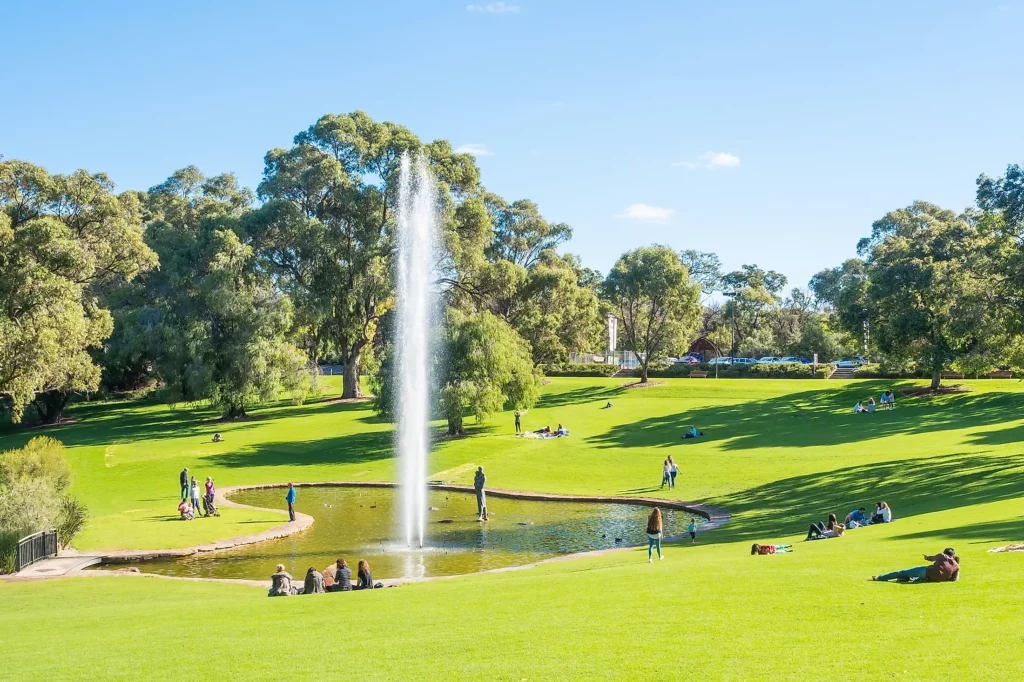 If you are the type that wants to twine with nature and yet still have some fun, then Kings Park is the place. It is one of the biggest and most stunning inner-city parks in the world. You get a handful of information about European and Aboriginal people, including thrilling exhibitions, the lush designs around the parks, etc. Kings Park is well known worldwide for its groundbreaking horticulture, conservation efforts, and outreach programs.
There are different play areas for kids of all sizes and ages. The park has a dinosaur action theme venue at the Synergy Parkland. In addition, the park has some vast areas of nature in the Rio Tinto Naturescape and Saw Avenue Picnic Area. These areas are also massive and filled with excitement as you walk the park, but they are better explored during a school holiday.
You should check out the DNA tower climb, too. Awesomeness awaits as you climb this 15-meter-high staircase, and if you are in luck with clear weather, you might just be able to see the Indian Ocean.
Hyde Park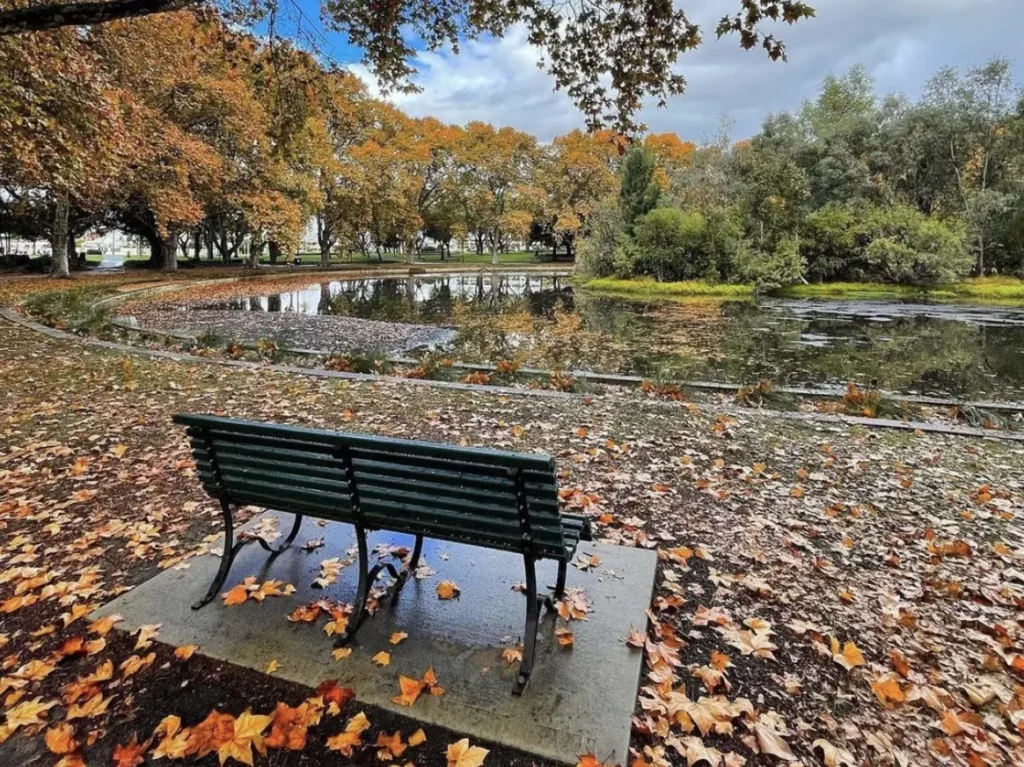 Hyde is a mixture of a playground and a park with a long history of significant conservation. Amidst the park is an island divided by two basins. The park has more to offer beyond the artificial island at the center of the park.
There are a lot of picnic spaces and park benches for everyone. At the street corner of the park are playgrounds and a sand pit. There is also a water playground, depending on the season you visit.
Liberty Swing is also available for children in wheelchairs at the children's playground, and just for the love of meat, there are four barbecue zones at Hyde Park.
Treasure Island, Alkimos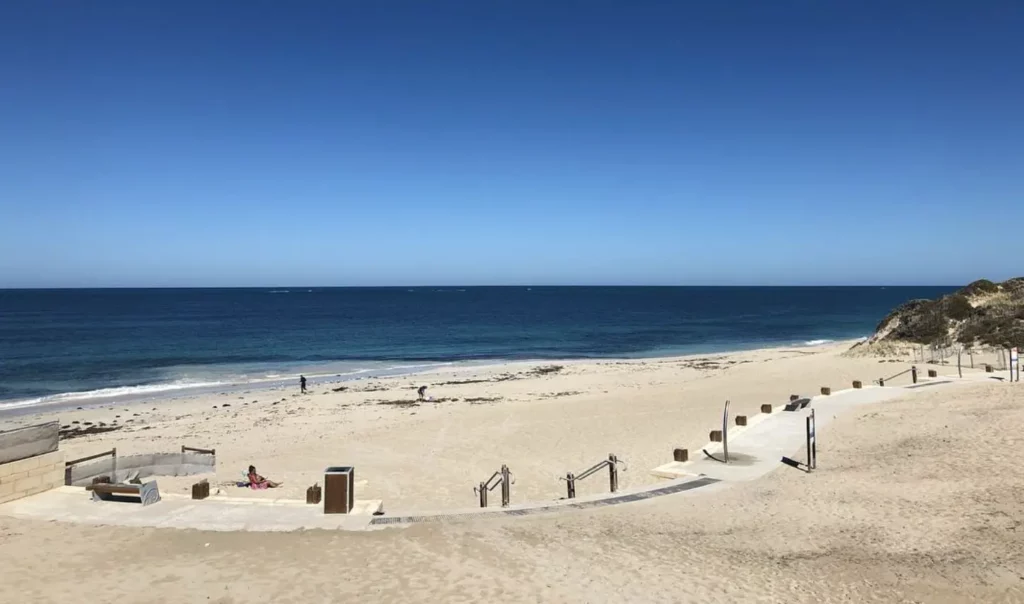 There is a lot of treasure and fun at Treasure Island. This playground and park offer a more adventure-style kind of recreation where kids can explore the puzzles that line the playground, and with more and more clues, they can complete the treasure hunt.
At the center of the park is the famous shipwreck of the SS Greek Freighter of 1943, with an 8-meter tower that gives you a full ocean view. There are also picnic shelters, spots for barbecues, and lots more. Located in Shorehaven Foreshore, the northern suburbs of Perth, after the excitement and tour of the park, you can go for a nice swim at the beach, which is easily accessible from the park.
There is also a wooden pirate ship, a storybook, and a double slide for the young who need more energy to run around to complete the treasure hunt.
Kingsway Dinosaur Park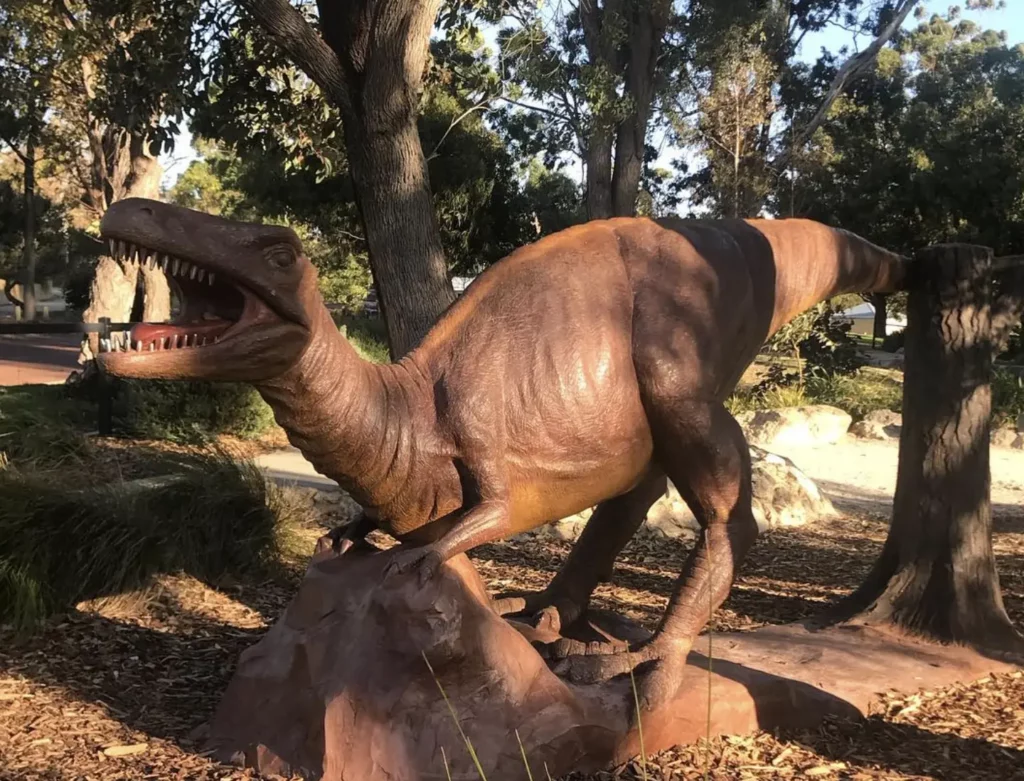 If you have young ones who are dinosaur fans, then all roads lead to Kingsway. The park's exclusive design is dinosaur-themed across every corner and walkway of the area. The little ones can walk around to explore these prehistoric beasts or, with their scooters, ride all the way while checking out the dinosaur statues.
In addition, you can bring a brush along because some carcasses are lined up in strategic spots to uncover along the park. Other features are balancing logs, climbing rocks, a water park, and a musical play area.
Langley Park
If you have wandered through the breathtaking view of New York's Central Park, then Langley is similar in terms of location and glamour. It is located between the central business district of Perth and the Swan River.
It has a rectangular grassy and well-maintained lawn, a riverside path, and a little playground, and sporadic events happen often in the park.
Langley Park is a family favorite since it's a nice place for weekend picnics and kid's events. Extensive lawns with play areas, water fountains, and restrooms are all the fantastic amenities this park offers for visitors' pleasure and relief. You'll adore the free fitness station if you want to work out.
You can also enjoy the calm winds coming over the Swan River from the southeast, where the beach district of Fremantle is located while sitting on a shady bench.
Sir James Mitchell Park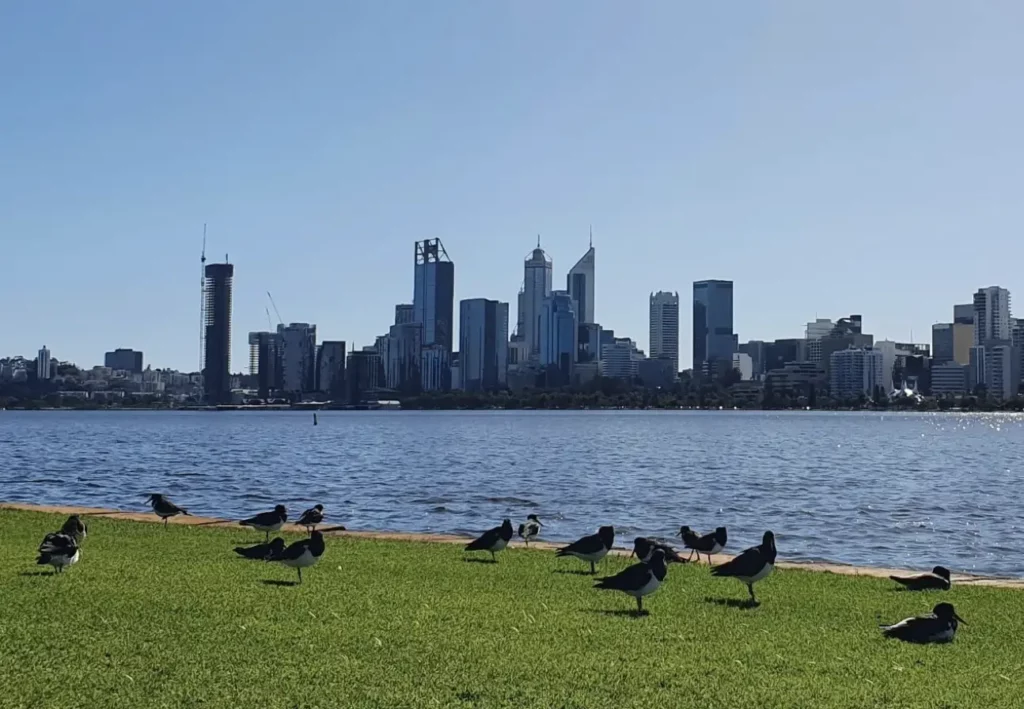 For those looking for many activities in a park, Sir James Mitchell Park would not disappoint, as you can create your play in this massive lot of green space. While strolling across the park, you can enjoy a full view of the city across the Swan River.
The park has a lot of playgrounds, beaches, cafes, boat ramps, BBQ spots, and lots more. There are also 15 different function sites to use in the case of other events. In Sir James Park, there is no limit to the fun you can create for yourself in terms of cricket, football, kayaking, catamaran sailing, walking your dog, or cycling.
Claisebrook Cove
It is one of the few green spaces in Perth with naturally occurring wetlands, shady paths, bridge crossings, and lawns. With pathways and underpasses from Victoria Gardens to Claisebrook Lake, Claisebrook Cove connects the East Perth neighborhood. This site is a busy center, especially on weekends, because of the abundance of cafés, restaurants, and apartments facing the cove. The park is a charming inlet with well-maintained lawns and green spaces. You can also view the Optus Stadium, the 60,000-seat multi-purpose stadium.
Mardalup Park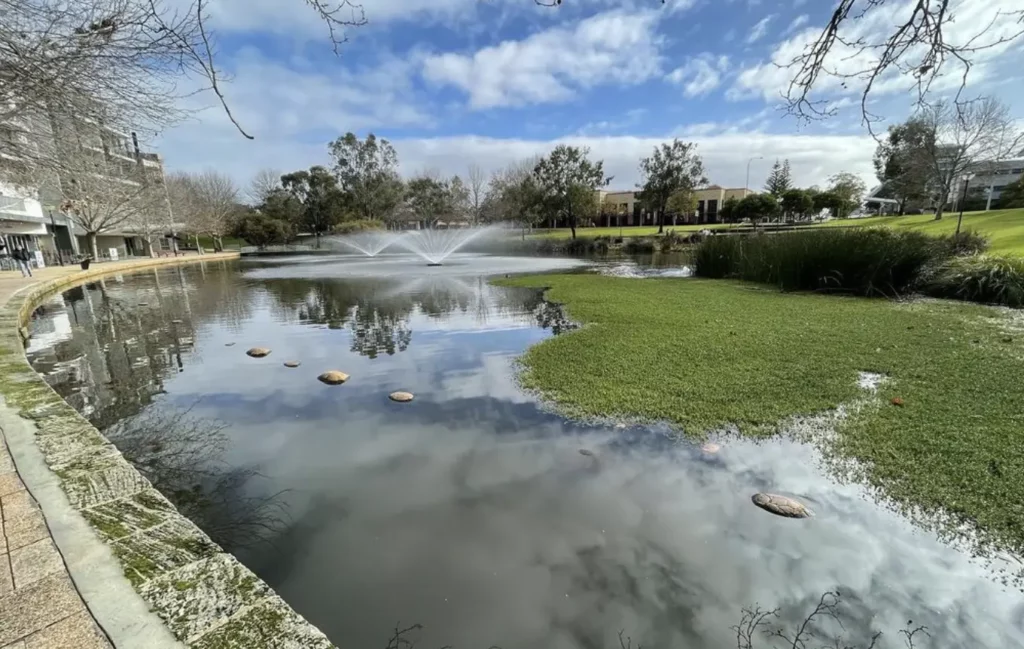 Mardalup Park, built on the former Industrial Gas Works site, still throws some elements of its former occupiers into its design. Visitors and residents admire it as one of the hidden gem parks of East Perth owing to its breathtaking view. There is a sizable grassy space on one side, while there are little sandy beaches and some interesting metal sculptures across the river.
The parklands contain walkways that wind across the park, fitness equipment, grilling facilities, and playgrounds across from Optus Stadium that overlook the Swan River. It's the ideal location for a picnic, an outdoor party, and athletic events.
It's a nice play area for kids, with adequate parking space and great restaurants surrounding the park's perimeter. In addition, a path runs from the riverfront path to Kensington Street via the park. There is a parking lot, playground, and spiral memorial at the park's Brown Street end. The Optus Stadium, located across the river, may also be seen if you move in that direction.
Island Playground
Island Recreation Area is a little playground; it is jam-packed with entertaining amenities, making it a must-visit if you plan to spend the day exploring Perth. The Elizabeth Quay Playground is a marine theme created in cooperation with nature play, offering some touch with nature and sensory play.
Rope climbs, rope tunnels, a ringing bell, and walk-the-plank are all part of the main play structure, which resembles a wooden fort with a pirate motif. With three levels to explore, it is a tough challenge for most children, but it is an opportunity for the kids to immerse themselves in the world of pirates.
The playground has shady seating, and Elizabeth Quay Island is next. The Island at Elizabeth Quay offers takeout coffee from the Island Kiosk, or if you want to take a break from the sun, you can eat inside at the Island Brew House. Alongside the playground are unisex restrooms.
Chevron Parkland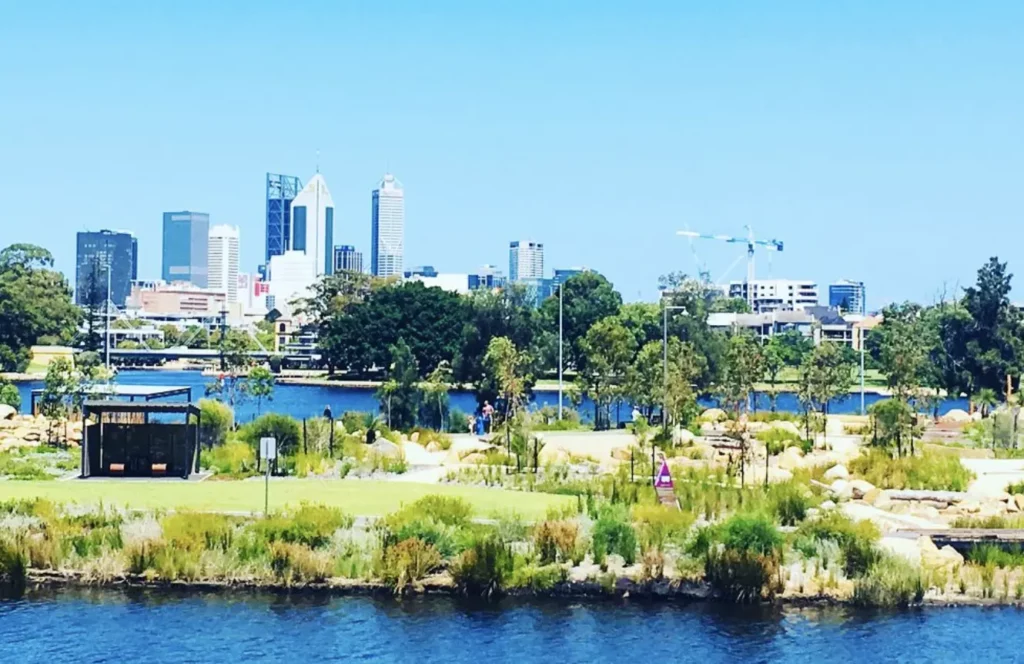 Chevron Parkland is the largest park to the east of Perth. The 2.6 hectares of restored parklands and natural playgrounds that make up Chevron Parkland are located next to Optus Stadium on the Swan River waterfront.
The park is intended to spark children's imaginations and introduce them to nature and indigenous culture. The Chevron Parkland has six nature play spaces to inspire kids to explore and engage in unstructured play. The six zones of Chevron Parklands depict the six Whadjuk seasons using plants, materials, play themes, and signage.
The Optus Stadium Sensory Playground is the most popular of the play zones. They have everything for tiny and big kids, including various musical instruments, a flying fox, trampolines, a roundabout, sand pits with diggers, and a basketball court. Not only that, but there is also a sizable grassy area with seats, plenty of shade, BBQs, and restrooms.
Conclusion
The list is reasonable as Perth and surrounding areas have a lot of parks and playgrounds with rich history and fantastic facilities. Still, those are our top 10 best parks in Perth based on a mixture of playgrounds and parks and with the consideration of kids of all sizes, abilities, and play strengths.
So, there you go with Perth's most gorgeous parks, so save this list for the next time you need ideas for a picnic. We hope you and your family have fun visiting one of Perth's Super Parks on your day of adventure or probably your school holiday.
Bring a picnic some spare clothes for places with a water play feature or a barbecue, and spend the day having fun. Then, when you go home, enjoy a late night while the kids fall asleep peacefully.